Lexus UK launched a ground-breaking new Lexus warranty called Lexus Relax on 1 June 2021. This revolutionary vehicle warranty coverage is a new approach for providing motorists with complete peace-of-mind protection for up to ten years.
Every new Lexus is eligible to be covered up to ten years or 100,000 miles (whichever comes first) with its Lexus warranty. This is provided through an initial three-year manufacturer warranty and up to an additional seven-year service-activated Lexus Relax warranty.
Under Lexus Relax, a 12-month or 10,000-mile warranty is included with every Lexus service, giving you a chance to relax in the knowledge that you and your vehicle are in safe hands. The warranty applies to every type of powertrain, from market-leading hybrids to advanced new battery electric vehicles. The Lexus doesn't even need to have been purchased from a Lexus centre – second, third and even fourth-hand vehicles traded privately or from other outlets are eligible.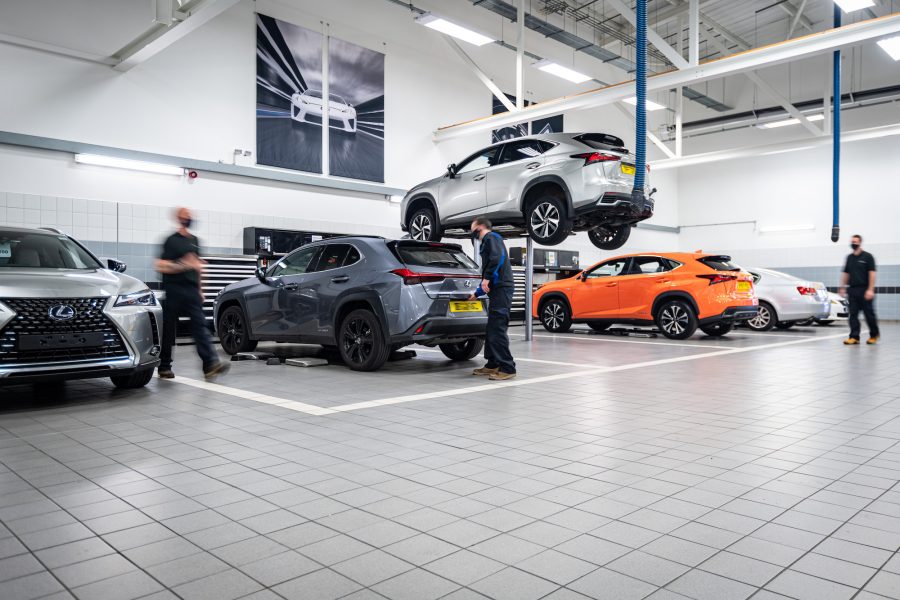 Below, we answer some of the key questions regarding the new Lexus Relax warranty cover programme. If you have further questions or require further information then please feel free to ask us in the comments below.
What is Lexus Relax, the new Lexus warranty, and how does it work?
The Lexus Relax warranty operates in the same way as warranties provided on new and approved used Lexus vehicles. Cover is automatic when the vehicle undergoes a scheduled full or interim service and effective from that date for 12 months or 10,000 miles – whichever is soonest. On vehicles that have service intervals every two years, the cover is for 24 months/20,000 miles.
There are no forms to sign to obtain the warranty cover and the customer does not have to keep or present any policy documents should they need to make a claim. The warranty status of their vehicle is recorded in the details of their vehicle held by the Lexus network and is noted on the service invoice raised by the centre.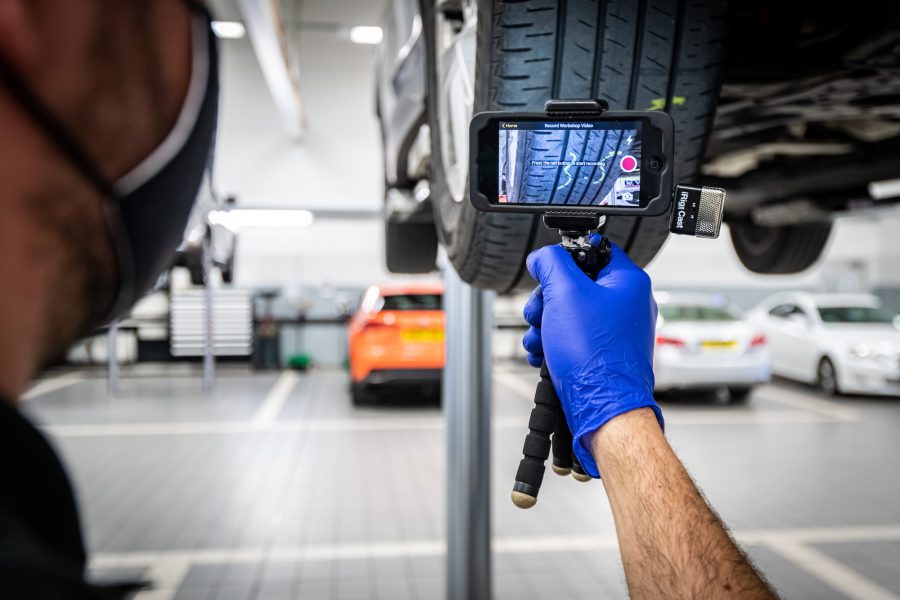 This central record means that a vehicle's warranty will be recognised at any official Lexus centre, should customers move or choose to have their car serviced at a different location.
Following completion of a service where their vehicle qualifies for the Relax warranty, customers will be sent a confirmation email by their centre (subject to them providing an email address for contact).
If a vehicle requires work to be done under warranty, the customer contacts their local Lexus centre in the first instance. They will be able to confirm the Relax warranty status on receiving details of the vehicle.
How do I get Lexus Relax?
It's really simple. The Relax warranty is automatically activated on the completion of a scheduled full or interim vehicle service at an official Lexus centre. By keeping to their vehicle's service schedule, customers can extend their Relax warranty by an extra 12 months/10,000 miles, year after year, until the 10-year/100,000-mile limit is reached.
Which Lexus vehicles are eligible for Lexus Relax?
It's a comprehensive programme that applies to all Lexus passenger cars and applies to every type of powertrain, from market-leading hybrids and conventional petrol and diesel models to advanced new battery electric vehicles such as the Lexus UX 300e.
Eligible vehicles range from cars just completing the period of their new vehicle warranty to high-mileage models that have passed through multiple ownerships and have no prior Lexus service history.
Although the warranty cover is uniform, different types of vehicle owner will have a different customer experience.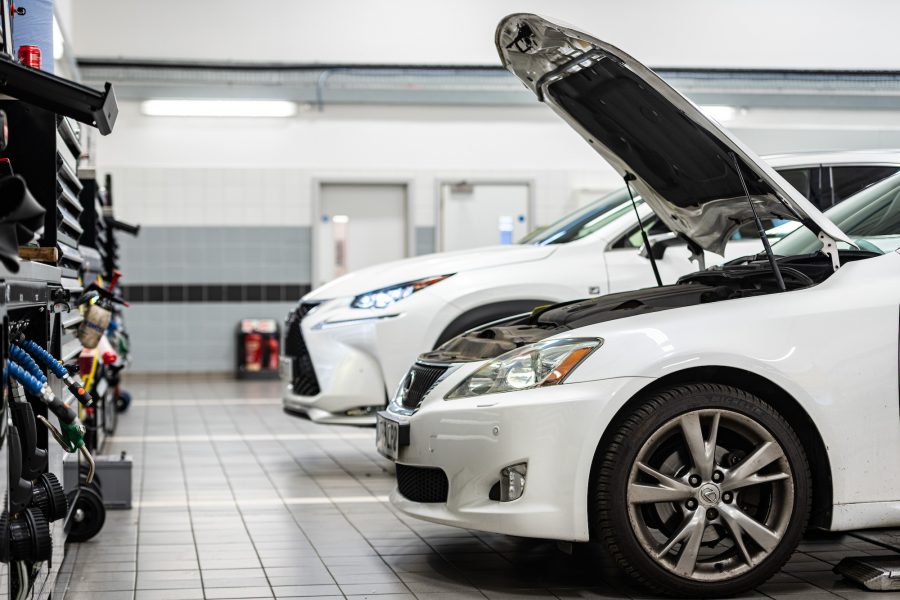 New Lexus vehicles
Customers will have a three-year/60,000-mile manufacturer's warranty in place. At the final scheduled service prior to the completion of the warranty period, their vehicle will automatically benefit from the Relax 12-month/10,000-mile warranty. For vehicles with a two-year service schedule, a 24-month/20,000-mile warranty will automatically be activated. The warranty will be renewed at each successive service at an official Lexus centre until the 10 years/100,000 miles limit is reached.
Approved used Lexus vehicles
Customers with approved used vehicles purchased from the Lexus network will have a 12-month warranty with unlimited mileage, plus one year's AA roadside assistance cover providing breakdown and recovery services at the customer's home or roadside. At the final scheduled service prior to the end of the warranty, a 12-month/10,000-mile or 24-month/20,000-mile Relax warranty will be automatically provided for their vehicle.
Used Lexus vehicles
Customers with used vehicles purchased outside the Lexus network enjoy the same Relax benefit. The manufacturer's warranty continues to three years from the date of first registration, or 60,000 miles; thereafter it qualifies for a Lexus Relax warranty when serviced at a Lexus centre.
"Lapsed" and new customers
Customers who have previously chosen to have their vehicle serviced outside the Lexus network can also take advantage of Relax. There is no requirement for a vehicle to have a history of servicing at an official centre in order to qualify for the warranty; it will be applied from the date the vehicle is serviced at a Lexus centre, instantly increasing the value of their car.
Service plan
Customers who have a service plan for their vehicle face no additional costs or changes to the terms of their plan. The Relax warranty will be an additional, added-value benefit when they next have their vehicle serviced.
Hybrid Lexus vehicles
The Hybrid Health Check forms part of the scheduled servicing. The Relax warranty includes cover for the hybrid battery and components for up to 10 years/100,000 miles. After this time, customers can still extend the cover for up to 15 years with a stand-alone scheduled Hybrid Health Check.
What is and isn't covered by Lexus Relax?
This new Lexus warranty covers the same parts and labour as the three-year manufacturer's warranty provided on new Lexus vehicles and the one-year manufacturer warranty that's standard with approved used vehicles.
It does not include wear and tear items, bodywork, paint, interior trims and maintenance parts. A vehicle health check is part of the service package, which includes all mechanical and electronic parts, which helps potential problems to be detected at an early stage. Any existing defects present at the time of service are excluded from the warranty.
Full terms and conditions are provided at lexus.co.uk/relax.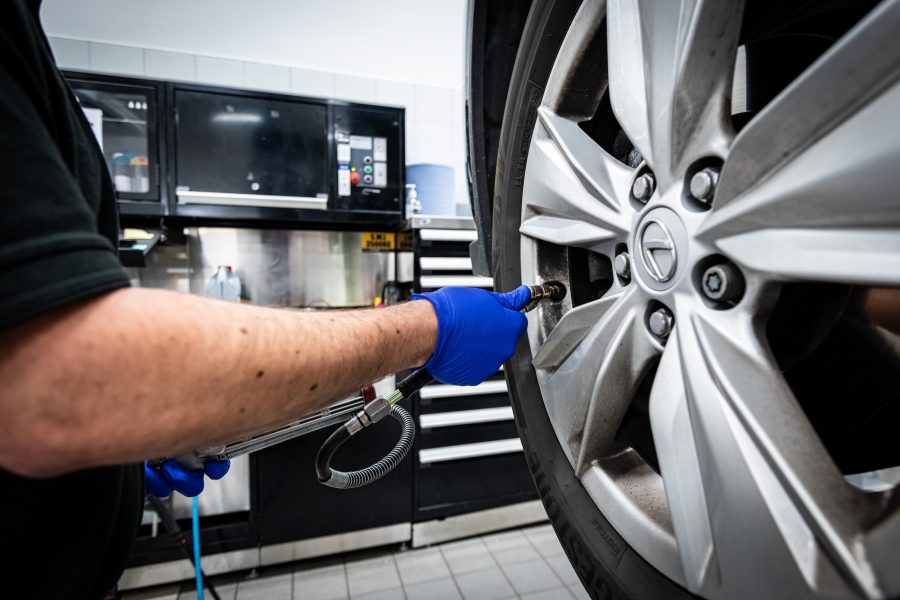 How is Lexus Relax cover activated?
If the vehicle is eligible, warranty activation is processed automatically by Lexus. The customer doesn't have do anything.
If I bought a used car, how can I find out if there is an active warranty on it?
Centres will be able to confirm this and can advise on the details and terms of the cover.
What is the process for making a warranty claim?
If a vehicle requires work under warranty, customers should contact their local centre for advice and make a booking for the necessary repairs to be made.
Can I purchase Lexus Relax cover?
No, the warranty is automatically activated following the completion of a full or interim service.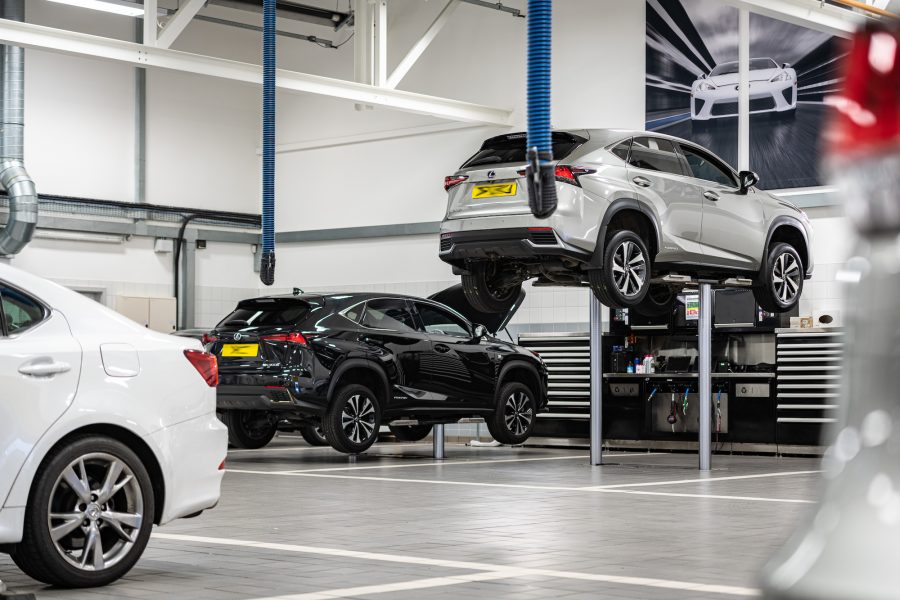 Will I receive confirmation that my vehicle is covered by Lexus Relax?
Centres will advise customers if their vehicle is eligible for Lexus Relax. When a service has been completed and the warranty contract has been active, customers will receive a follow-up email. Further questions arising can be answered by the centre.
I have purchased a vehicle with a three-year manufacturer's warranty. When does it become eligible for Lexus Relax?
Vehicles purchased on or after 1 June 2021 are covered by a manufacturer's warranty for three years. The Lexus Relax benefits can be enjoyed following a service when the warranty expires.
What happens if I take my car to a different centre for service? How do I prove there is an active warranty on my vehicle from another centre?
All centres will be able to access all active Relax contracts. Any necessary warranty work can also be undertaken at any official Lexus dealer.
Is the Lexus Relax warranty transferable to a new owner if I sell my vehicle?
If a vehicle is sold, the new owner inherits the benefits and can continue to extend the warranty by maintaining it at a Lexus centre. The warranty cover applies only to the serviced vehicle and cannot be transferred to another vehicle.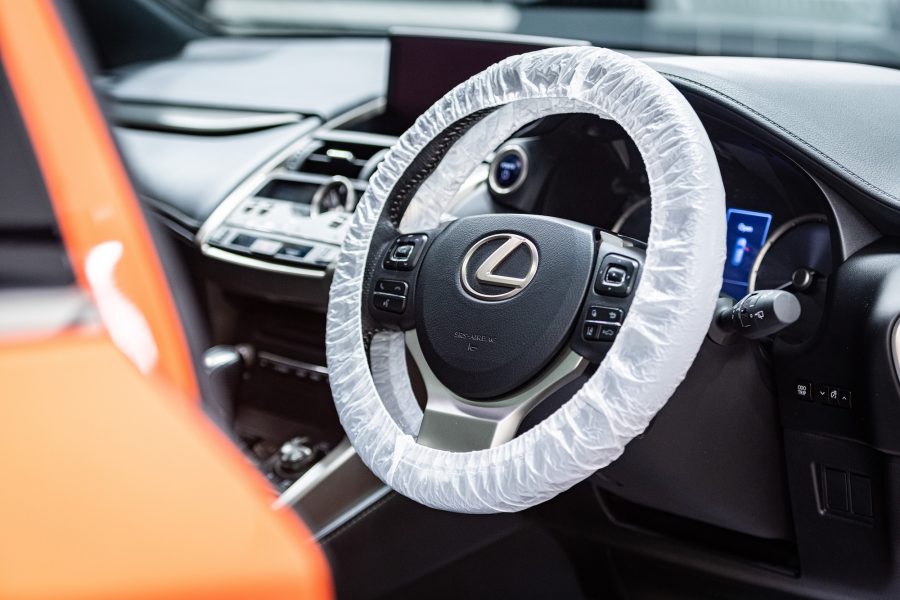 I recently purchased a used car from a Lexus centre. When will it be eligible for Lexus Relax?
Used cars purchased through the centre network are covered by a 12 months/unlimited mileage warranty. Lexus Relax benefits can be enjoyed when the car is brought in for its next scheduled service.
Is a Hybrid Health Check still available to extend my vehicle's hybrid battery cover?
The Hybrid Health Check is included as part of the service on vehicles less than 10 years old or having less than 100,000 miles on the clock. When a Lexus Relax warranty contract is activated, it will include the hybrid battery cover. When the vehicle is no longer eligible for Relax, warranty cover on the hybrid battery and components can be extended through a stand-alone Hybrid Health Check, up to the vehicle reaching 15 years from the date of first registration.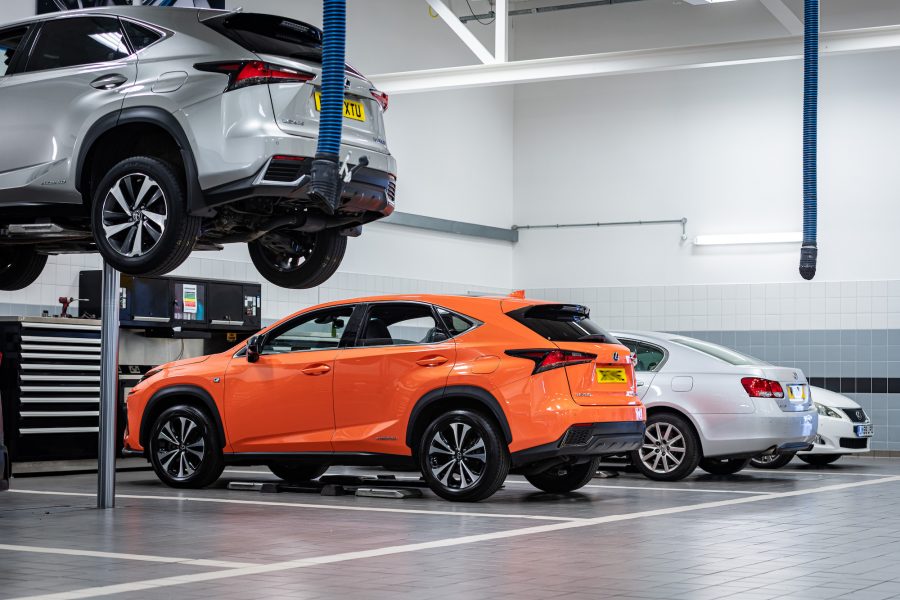 If my vehicle is nine years and 364 days old on the day of service, will a Lexus Relax contract be activated and will it expire the next day?
A full contract will be activated every time an eligible vehicle is serviced. In this example the vehicle will be covered until one day before the 11th anniversary of its first date of registration.
Will the Lexus Relax warranty cover expire if I am late booking my vehicle's next service?
The vehicle must be serviced before the Relax warranty expires to activate a new contract and maintain the cover. Local centres can provide further advice and help book your next service.
The warranty cover on my approved used Lexus includes one year's AA roadside assistance cover. Is this available with Lexus Relax?
Roadside cover is not included in the Lexus Relax warranty but can be purchased separately if required. The warranty is exceptional value, being provided at no extra cost to the customer beyond the menu pricing of their vehicle's service.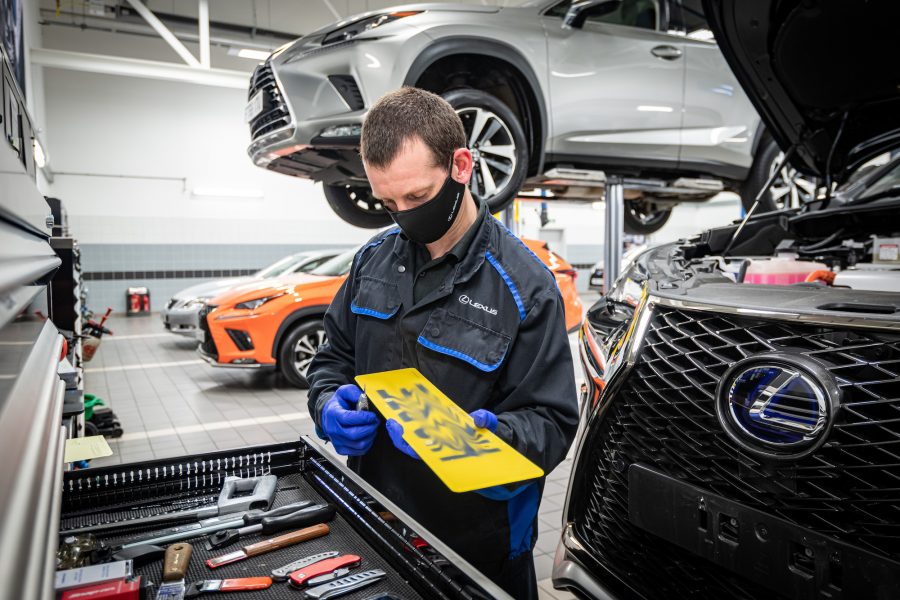 Does the introduction of Lexus Relax affect the service plan I've purchased for my vehicle?
Customers with a service plan now get more for their money when their vehicle is eligible for a Relax warranty, receiving an extra year's warranty for their vehicle when it is serviced, up to 10 years or 100,000 miles.
Are there other benefits to using Lexus centres?
In addition to the Relax warranty, servicing at a Lexus centre provides other significant benefits to customers. Work is carried out by qualified Lexus technicians, using Lexus-approved parts to ensure optimum performance.
Workshop teams are fully equipped and trained to work on all the technologies featured in Lexus vehicles, including electrified powertrains and advanced handling and safety systems. Pricing is transparent with a service menu price guarantee for the scheduled servicing requirements for each model.
Lexus customer-focused approach includes an online service booking facility at the customer's preferred centre. Centres will also make servicing as convenient as possible, with collection and delivery, courtesy cars and while-you-wait servicing options.
I already have an extended warranty. Can I swap onto Relax?
Yes, you can cancel your Lexus extended warranty policy and receive a pro-rata refund, provided you haven't made a claim. Please contact the extended warranty team for more. Once that is cancelled, you'll then need to have a service to activate the Relax. It may be better to wait until your next service is due. If you purchased an extended warranty through a Lexus centre, the terms and conditions for cancellation may be different.