Harvey Nichols is hosting a very special Lexus RX Winter Garden on the Fifth Floor Roof Terrace of its Knightsbridge store from now until the end of January, in partnership with Lexus.
The RX Winter Garden welcomed attendees from across London's media networks to banish their winter blues at the inviting winter retreat, and we were lucky enough to join them at the exclusive evening.
Taking inspiration from the Lexus RX's striking design, Harvey Nichols' outdoor terrace has been transformed into a luxurious yet rugged winter garden, in which customers are able to unwind while nestled away from the hubbub of Central London. The space reflects the craftsmanship and exceptional comfort of the RX, using plants, furniture and lighting to create the right atmosphere.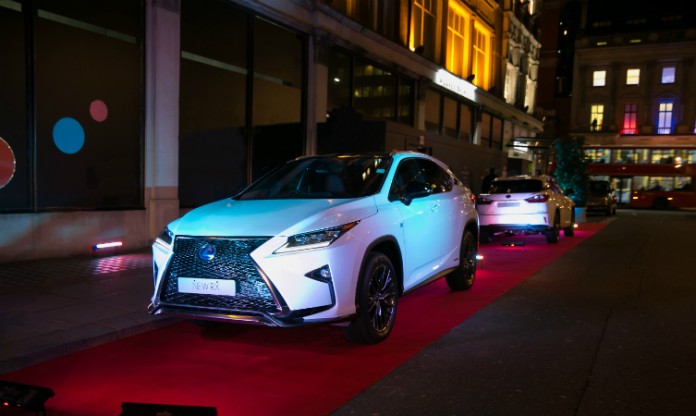 The cold weather descended on the event with impeccable timing, creating an intimate and exotic atmosphere on the terrace which was in perfect contrast with the frosty silhouette of London's iconic skyline.
The warming Steam Dream cocktail was a sure-fire winner, heating guests through with a delicious burst of saké and honey. This was perfectly complimented by the selection of canapés, served by Kurobuta. A particular favourite was the sticky miso-grilled aubergine, with rich and opulent flavours.
The star of the evening was the Lexus RX 450h hybrid, two of which were fittingly installed on a red carpet outside the store. The luxury SUVs will be on display outside the Harvey Nichols London, Leeds, Edinburgh, Manchester, Birmingham and Bristol stores throughout January.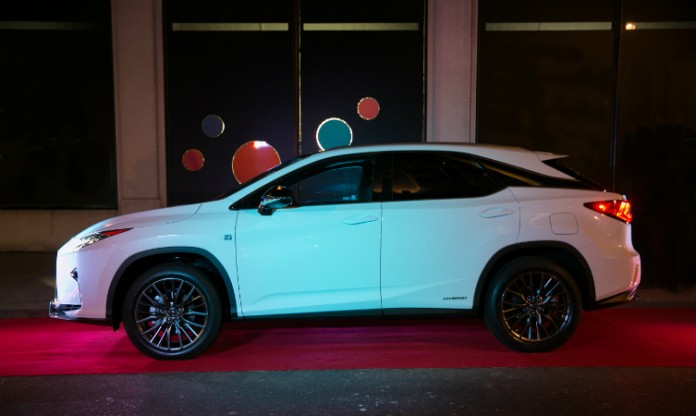 The Lexus RX Winter Garden menu
To celebrate the partnership and the spirit of omotenashi – the Japanese principles of welcoming hospitality – Harvey Nichols has also introduced a dedicated Japanese-themed cocktail and snack menu, available in full below. The Harvey Nichols Lexus RX Winter Garden cocktail menu is available at selected stores nationwide from now to 31 January 2016.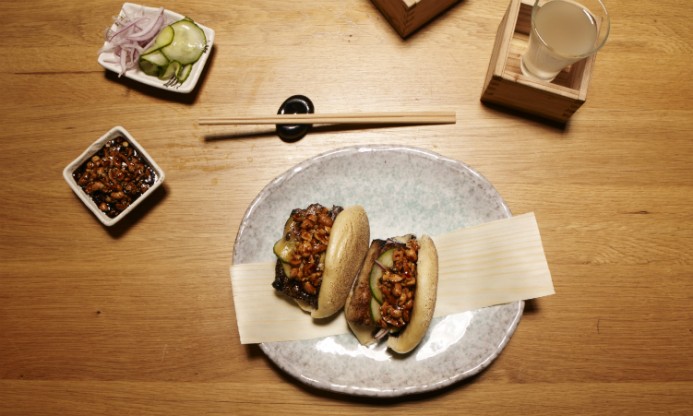 Alcoholic cocktails
Steam Dream: A turbo-charged update on the classic rum punch. Saké, Mount Gay rum, goji berry liqueur, honey syrup, lime juice and water are poured into a saké flask and warmed with steam.
Oriental Blossom: A blend of vanilla-infused Finlandia vodka, Bitter Truth violet liqueur, lychee and lemon juice served over ice, this cool winter cocktail is served in a mojito glass, topped with orange foam and garnished with dried orange and edible flowers.
Swift Fizz: Botanist gin, plum liqueur and cardamom syrup are charged with Harvey Nichols Champagne, resulting in a dynamic and stylish sparkling cocktail.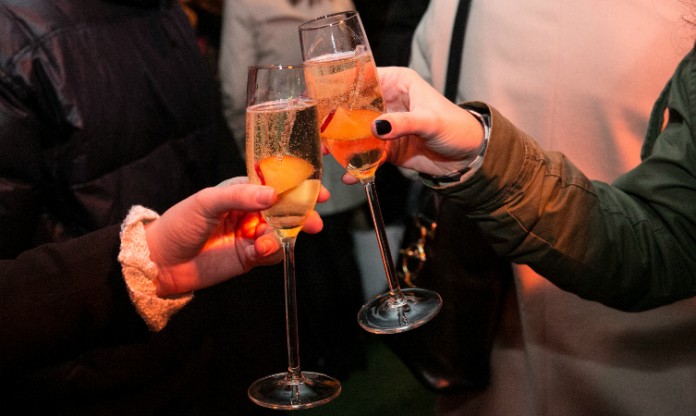 Non-alcoholic cocktails
Press Refresh: Clean and fresh, this delicious blend of mango, orange juice, cardamom, vanilla syrup and fruit purée is served in a highball glass and topped with crushed ice and a grapefruit zest swirl.
Coco Go-Go: A vigorous stir brings together coconut flakes, water, cream and syrup with lemon juice and a little chilli, resulting in an energising coconut kick. Garnished with pomegranate seeds and coconut dust.
Fruity Fervour: Sip on a fruity fusion of raspberries, strawberries, blackberries, passion fruit, apple juice, lemon juice and vanilla syrup topped with crushed ice and garnished with fresh fruit.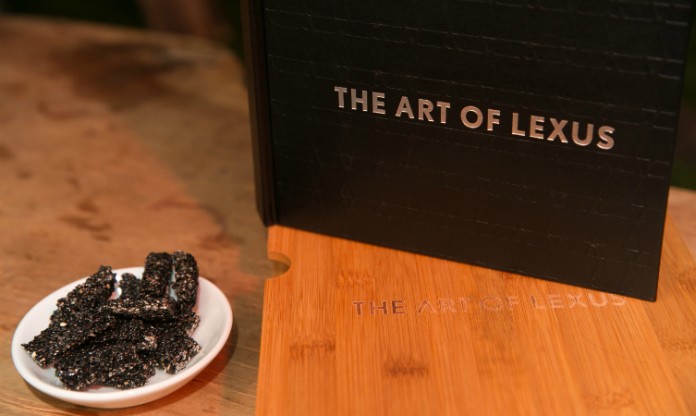 Canapé menu
BBQ pork belly in steamed buns with spicy peanut soy
Free range chicken Kushi-Yaki with Japanese BBQ sauce
Nasu Dengaku; sticky miso-grilled aubergine with candied walnuts
Crunchy rice senbei crisps with avocado-jalapeno dip
Assorted sushi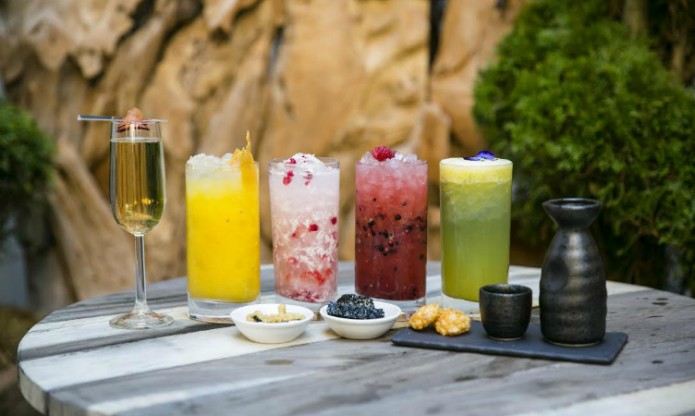 Read more: In pictures: Lexus partners with Harvey Nichols for Winter Garden
Read more: Lexus RX Winter Garden at Harvey Nichols
Read more: Harvey Nichols partner up with Lexus for a special Winter Garden space
Read more: Lexus RX Winter Garden at Harvey Nichols