A Lexus RC coupe has passed one of the toughest challenges in international motorsport, the 24 Hours of Nürburgring. A near-standard version of the RC 200t completed the endurance race at the weekend free from mechanical to provide solid proof of the built-in quality and durability of Lexus engineering.
Entered by Toyota Gazoo Racing in its 11th annual participation in the legendary German race, the RC was driven by a quartet of Japanese drivers: Takuto Iguchi, Takamitsu Matsui, Naoya Gamo, and Hisashi Yabuki. A best qualifying lap of nine minutes 2.157 seconds secured 52nd place on the grid of more than 150 cars.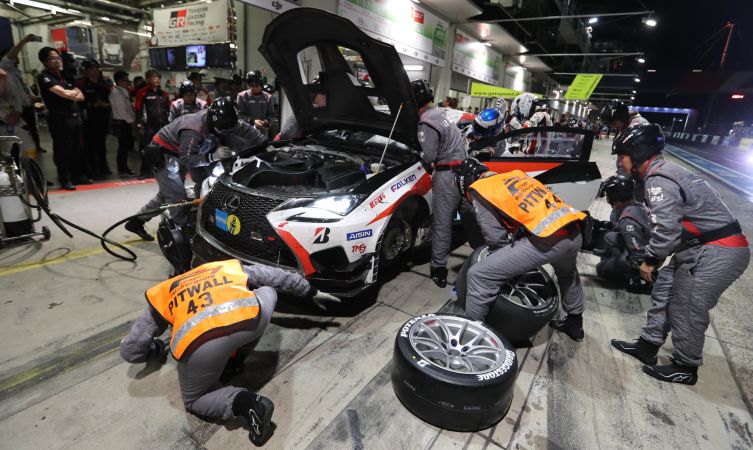 The race began at 3.30pm on Saturday and the team enjoyed six hours of trouble-free running before contact with another car damaged the RC's bodywork. Speedy work in the pits kept time lost to a minimum and the Lexus continued without any major technical problems, challenging rival Subaru and Audi entries for position in the SPT3 class.
Matsui took the wheel for the final stint, bringing the RC home in second place in its category, close behind the winning Audi TT, and a highly creditable 25th overall. The team was able to celebrate a great result and racing redemption for the RC, which had been forced into early retirement in last year's race.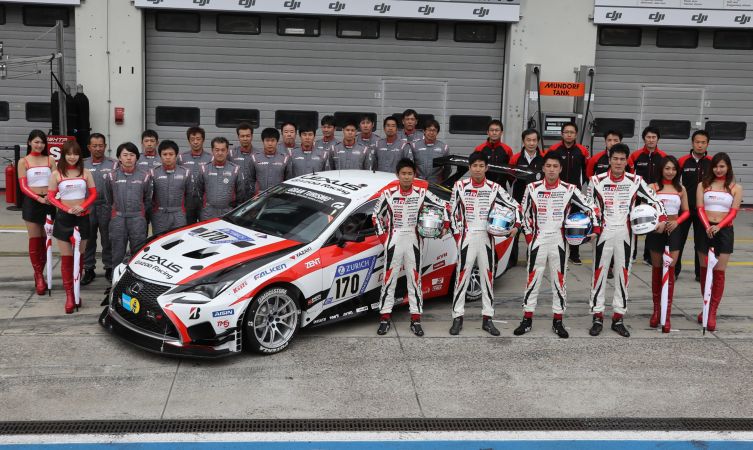 The team's participation provided a focus for both Lexus's development of ever-better cars and for the nurturing of personal skills and effective teamwork of engineers selected to form the support crew.
Shigeki Tomoyama, Toyota Gazoo Racing president, said: "More than the finishing position, I am delighted that we successfully completed the whole 24-hour race. This is thanks to the individual efforts of our drivers, mechanics, engineers and support staff who were all united with a single purpose. I am also sincerely grateful for the on-going support of our suppliers, partner companies, and our many fans.
"Our efforts to make ever-better cars and develop our people to achieve this are never-ending. As part of these efforts, we hope to continue to take on the challenge of the Nürburgring in the future."
Learn more: Lexus RC F finishes first in class in last year's race