There is a sense of hushed activity at Emil Frey Racing.
This independent team is preparing to depart for the fourth round of the 2017 GT Open championship. In a few days time, the #54 Lexus RC F GT3 will be bellowing around the Hungaroring circuit, looking to consolidate its position at the top of the championship.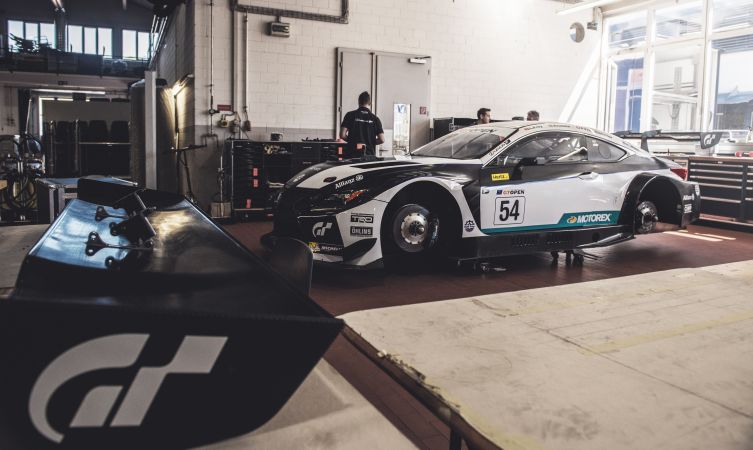 Led by chief race mechanic Chris Grassar, the EFR crew has evidently been through this routine many times. All components are accounted for and every crate has its place in a feat of Tetris-style packaging that fills the team's transporter to the loading ramp. The last piece of the puzzle is the car itself, which holds centre stage of the workshop like Tony Stark's alter ego in his Dream Lab.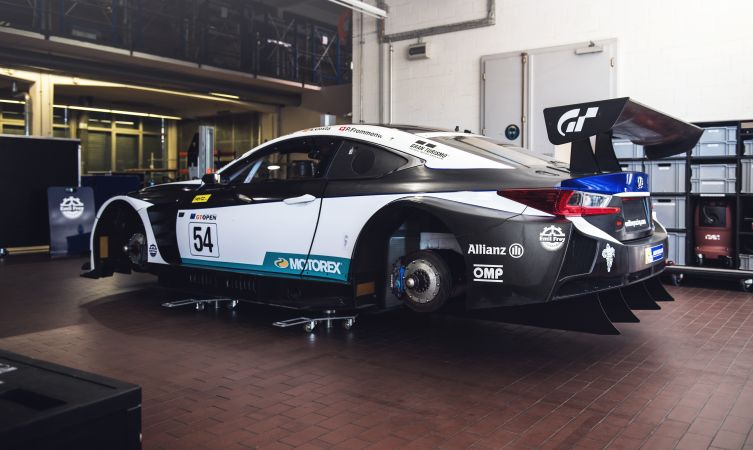 Its appearance is automotive in the same sense that Iron Man is humanoid: exaggerated, muscular and purposeful. The basic outline remains recognisable as that of an RC F but its steel origins are only really evident around what used to be the passenger compartment.
The rest of the body is constructed from ultra-lightweight dry carbon fibre composite, so beautifully formed that even the featherweight door panels close with the same solid thud as the production model's.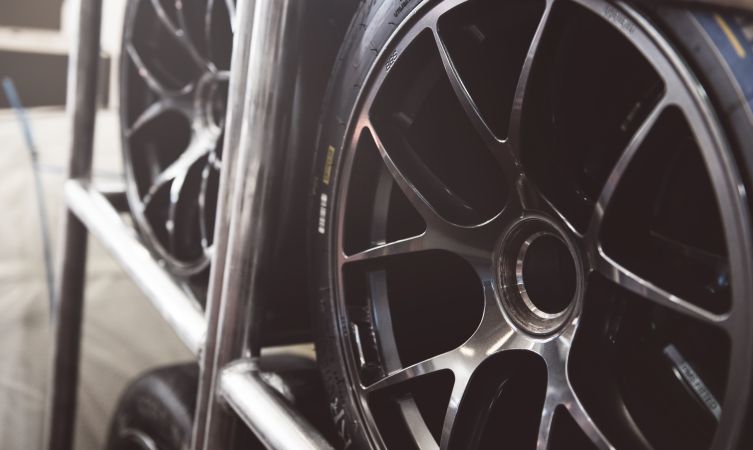 Continuing our Marvel analogy, the whole operation is efficiently organised and ushered along by EFR's own Pepper character – sports management graduate Lucie Nahodilová. We sense that she is anxious to get rolling, so we pulled her and Chris Grassar to one side for a brief chat about the team's progress so far.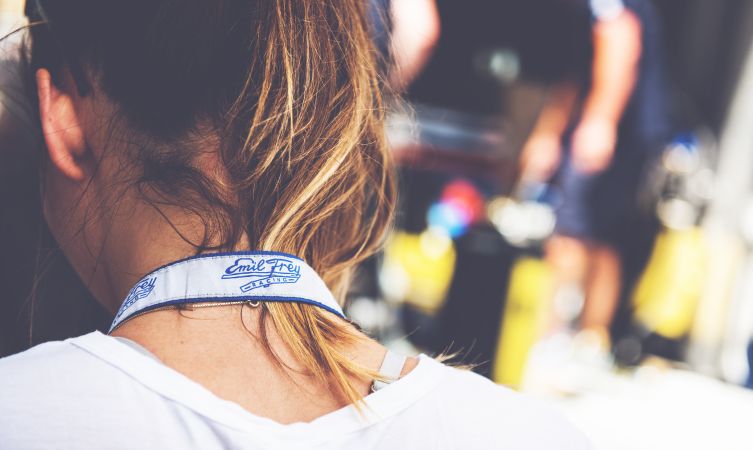 How has the RC F GT3 progressed since you started running it in Germany's VLN championship in 2015?
Lucie: "In the beginning we weren't very lucky due to a number of crashes and accidents. We also had some issues getting spare parts and therefore weren't always able to properly fix the car as the rounds were scheduled so close to one another. Because of this we had to skip a few races, which was unfortunate.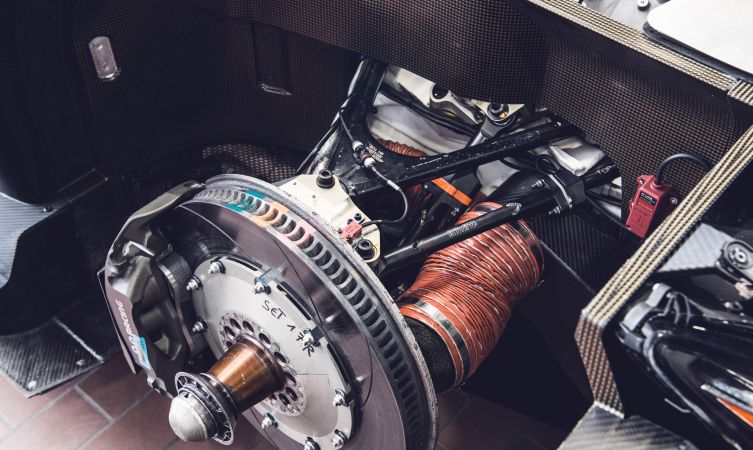 "This year we feel much happier. We've built a completely new team, added two new drivers, and also moved the whole race operation from Germany to our home base here in Safenwil [Switzerland]. There has been huge progress since then and we're glad to have won a number of races already."
Why has the RC F GT3 only been eligible to compete in GT3 races from this year?
Lucie: "Before this year the car was not approved for GT3 racing, so we weren't allowed to compete in any official GT3 series. That's why we introduced the car in the VLN championship, because the SPX class allowed us to compete while we waited for the car to be officially homologated (approved)."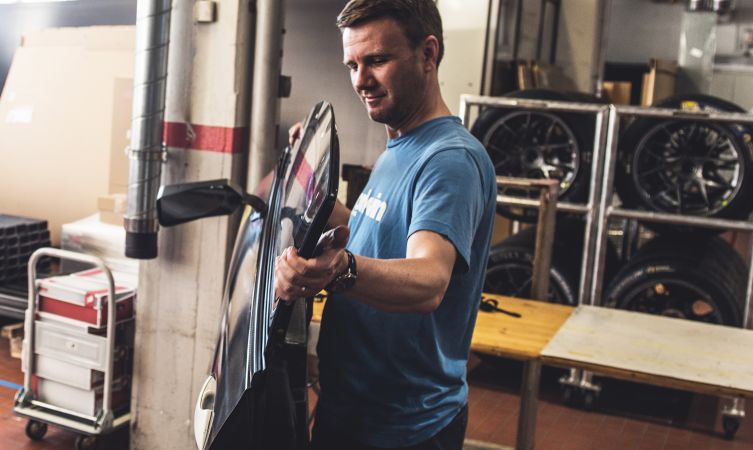 Chris: "When we got the car from Japan this year it was already 99% ready for GT3. There was just a little bit of work we needed to do on the electrics and to apply some official stickers."
How did this development create possibilities for the team?
Lucie: "The doors are wide open now, so we immediately joined the GT Open series. We wanted to use this championship as another test and development programme. The ultimate aim is to take part in the Blancpain GT Series, which is Europe's most prestigious sports car racing series. So this will be the next step for us and our Lexus – hopefully as soon as next year."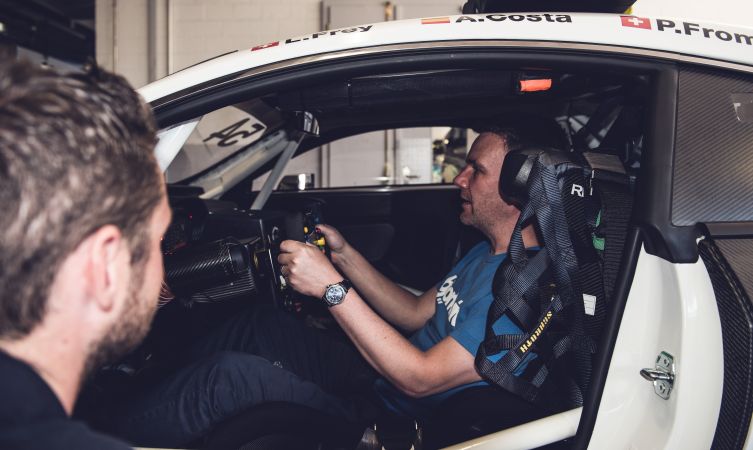 Are there any differences between your RC F GT3 and the car being run by the 3GT Racing team in the United States?
Chris: "The cars are more or less the same but I don't have much experience of race series in America. I think the technical differences are small: just about engine power and maybe different size intake restrictors, plus some other rules about pit stops and such like."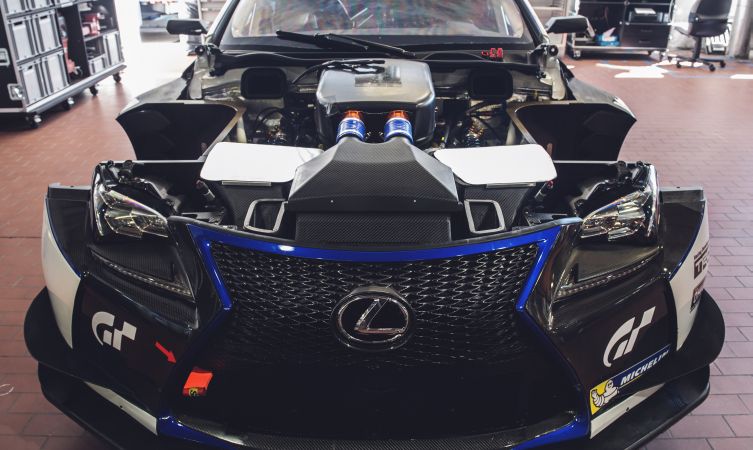 Lucie: "The technical specifications between them are similar, so every now and then we have questions about set-ups and such like. We want to display our cars in the best light, so we do try to learn from each other.
"However, there are some things that we prefer not to share. We're an independent race team and we're in the business of trying to win races, so it doesn't make sense to share everything."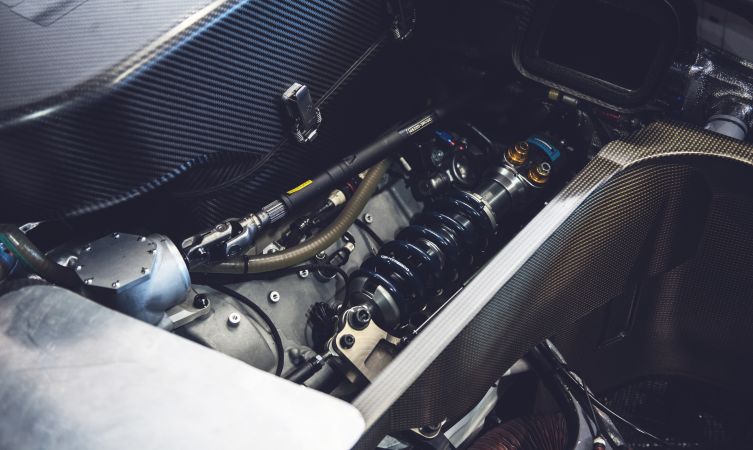 As there are lots of different cars competing within the GT3 class, how do the organisers level the playing field?
Lucie: Each race series has its own system but in GT Open it's done through something called BoP, or Balance of Performance. Depending on each car's performance, the organisers enforce a combination of additional weight and intake restrictors. It's designed to make the cars more equal and put greater emphasis on the preparation of the team and each driver's skill. Once the BoP adjustment is given it has to stay in place for two rounds.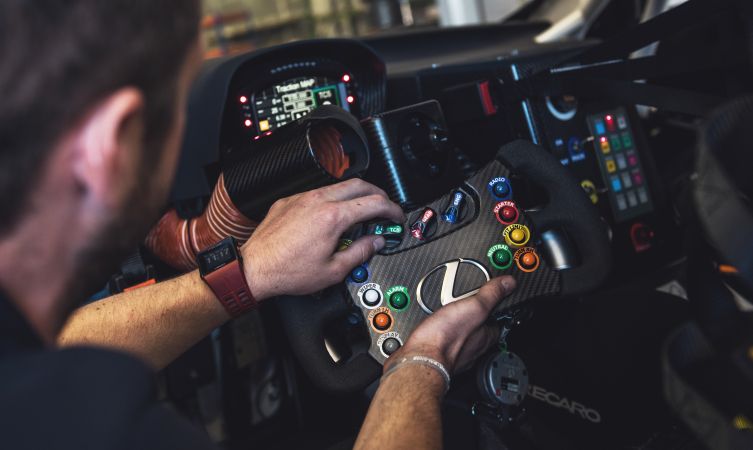 Chris: "After the RC F GT3 won the first four races of the GT Open [alongside the Farnbacher Racing team with another privately run RC F GT3], the organisers reacted quite severely because they thought the car was too fast. So they made some changes to our BoP for the third weekend at Paul Ricard and added 15 kg of weight and we had to use smaller restrictors.
"Even then we still made it into the top five thanks to Albert Costa's amazing driving – the BoP may change the performance of the car but it doesn't alter the performance of the driver or the mechanical grip.
"The problem with GT races is that overtaking can be difficult, and the only time when you can really do it is off the straight-line and on the brakes. But that becomes even more difficult when you have BoP restrictions combined with an homologated sixth gear ratio that is too long for the available power. That basically means we could only overtake in the corners, while on the straights we were losing a lot in top speed."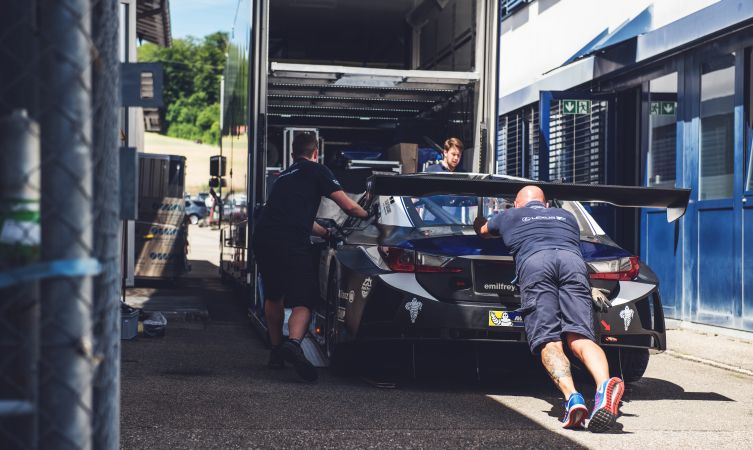 ———————————————————————————————
Following a disappointing conclusion to round four of the 2017 GT Open
championship, we got back in contact with Lucie Nahodilová to discover
what happened at the Hungaroring.
Hi Lucie. We understand that things didn't work out so well for the team in Hungary…
Lucie: "Yes, that's true. We didn't have luck on our side in this round either. Despite another strong, fourth-place performance in the first race of the weekend, we suffered our first non-finish in the second after being hit by another car on lap 10. This was especially frustrating as it wasn't our fault and we were lapping 0.5 seconds faster than anybody else at one point during the weekend. Now because of not being able to continue we've lost our championship lead."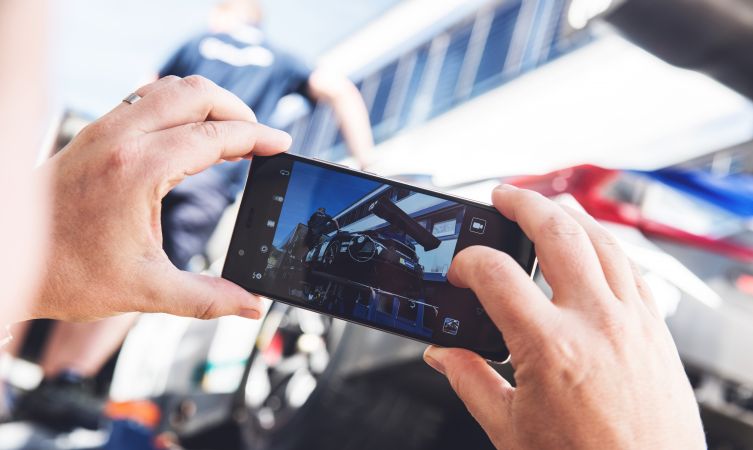 Very disappointing indeed. But we hope a further change to your BoP levels will mean the RC F GT3 comes back fighting for the lead again at Silverstone. Thanks again for your time and we look forward to seeing you there.