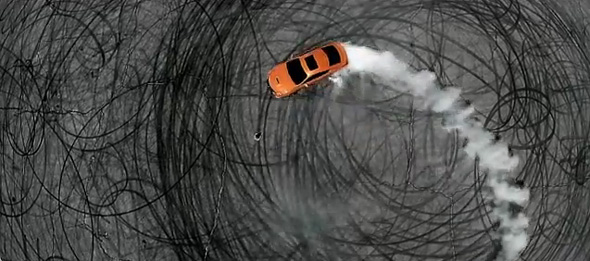 This is one of those videos that you need to watch all the way through. Lexus USA has released a video of the new Lexus RC F executing a perfect donut.
The video was made to help promote its Golden Opportunity sales campaign and used the new RC F coupe – in Solar Flare – to hook viewers in.
But there's a twist and you need to watch the it from start to finish (including the bit at the start that looks like an advert) before you see it.
Take a look at the film below and let us know what you think in the comments section underneath.
[youvid embded='t' vid='dmefKNOnLqw']
The V8-powered Lexus RC F coupe goes on sale late 2014 with a starting price of £59,995, with the RC F Carbon priced from £67,995.