This year's Salon Privé proved to be the largest, most spectacular and most popular to date. Once again, the world's most exclusive cars convened on the lawns of London's Hurlingham Club for a motoring event unlike any other in the UK. But what made this year so special? The manufacturers out on show read like a 'Who's Who' of the automotive elite. Rolls-Royce, Ferarri, Maserati, Aston Martin, Lamborghini, Bugatti, Bentley… All present and correct. But, for the first time, Lexus added its name to the guest list.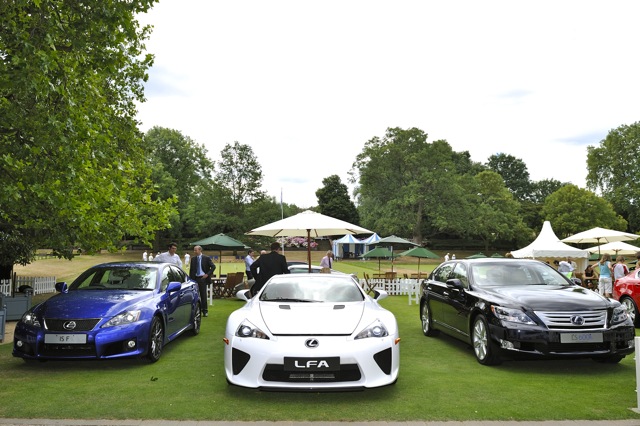 As everyone knows, first impressions count. So how do you stand out amongst most desirable cars on the planet? LFA.
The handcrafted Lexus supercar took pride of place at the event, although Lexus had even more to offer. The flagship LS 600h saloon put Lexus full-hybrid technology at the heart of the show, while the 5.0-litre V8-engined IS F proved ultra high-performance luxury doesn't have to be confined to the privileged few.
It certainly worked. With record attendance, the 2010 Salon Privé raised over £150,000 for charitable causes, including the Rainbow Trust Children's Charity, Prostate Cancer Research and The Prince's Trust.
The show also included the hard-fought Salon Privé Concours d'Elégance, where the world's rarest and most valuable classic and vintage cars competed for honours across seven categories. The overall Best of Show award went to Hugh Taylor's exceptional 1932 Alfa Romeo Monza. It will be quite some time until Lexus appears in vintage competitions, but we hope one of the 500 LFAs to go into production will be competing for top honours come 2088…
Click here for more images from the event.