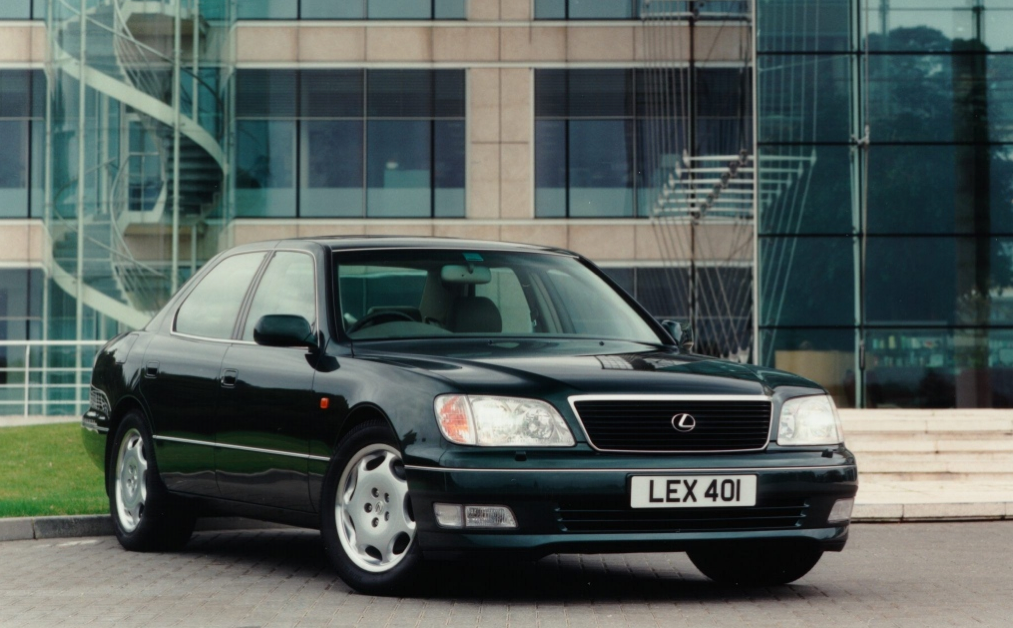 In 1989 Lexus was putting the finishing touches to its first ever automobile, the LS 400. No one developing this luxurious saloon would have anticipated what would follow a couple of decades later…
Dukes of Hazzard meets Lexus. The beautifully crafted executive saloon and some mad moonshine boys from the Deep South in their orange car with Confederate flag. We had to find out what sort of mind could possibly put them together.
Step forward Phil Huff, owner of Cima Racing. He decided to enter a rally to raise money for BEN, the automotive charity. The rally was the Home2Rome event, only eligible for older cars. We're pretty sure the original LS was never used for running rough moonshine – although we do remember a neat trick with champagne – but it soon became object of Phil's affections.
It shouldn't really come as a surprise, though. Not only does the LS 400 have a fantastic reputation for reliability (something that comes in handy when rallying across Europe), this particular car was already a TV star…
Originally wearing a more sober dark blue, this Lexus appeared in Jeremy Clarkson's Thriller DVD. In fact, it was one of two LS 400s that Jeremy pointed out were "the very last word in automotive integrity". He reminded the audience that the panel gaps were less than a single millimetre wide. And that at 70mph the LS 400 was several decibels lower than its Rolls Royce contemporaries.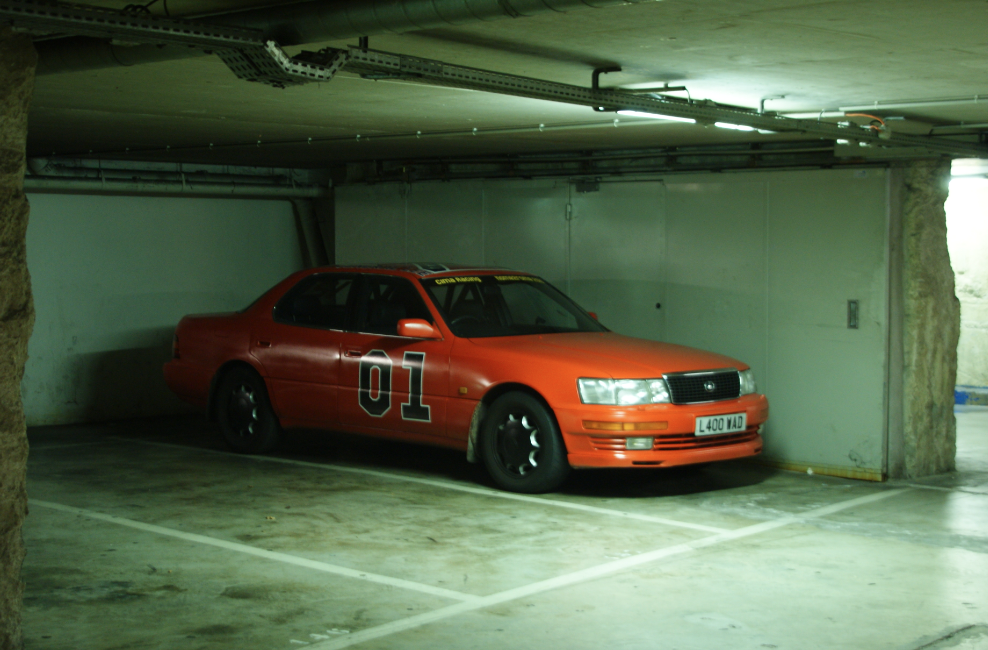 Anyone who's seen the DVD will know the fate of the first LS – it was unceremoniously riddled with machine fire and set on fire. Only one car survived…
And that's the LS 400 you see here. While its bodywork escaped being blown apart by 7.62mm rounds it did go on to suffer a the fate of being sprayed orange and, yes, a Confederate flag was painted on the roof and the famous '01' decals were applied to the doors. Thus was born the General Lee(xus).
This meant that the normally austere Lexus would now draw the kind of attention most owners would avoid. But the LS 400 exudes a quiet confidence, and this was imparted to the owner Phil Huff.
He was about to set out on a four-day, 1600-mile journey across Europe in a 16-year-old car with 130,000 miles on the clock, that he'd owned for no time at all.
Phil was aware what was behind the light-hearted rally: "I knew we'd be pushing whatever car we purchased hard, as we'd be covering 650 miles one day, with three countries, five mountain passes and 450 miles another day, taking in fast motorway, high altitudes, high temperatures, country tracks, city centres, and so on."
Of course, he had no need to worry, apart from worrying what had driven him to take such liberties with the car. Phil knew what he had under the paint: "The biggest plus point for the car, pre-rally, was the legendary reliability that Lexus is renowned for."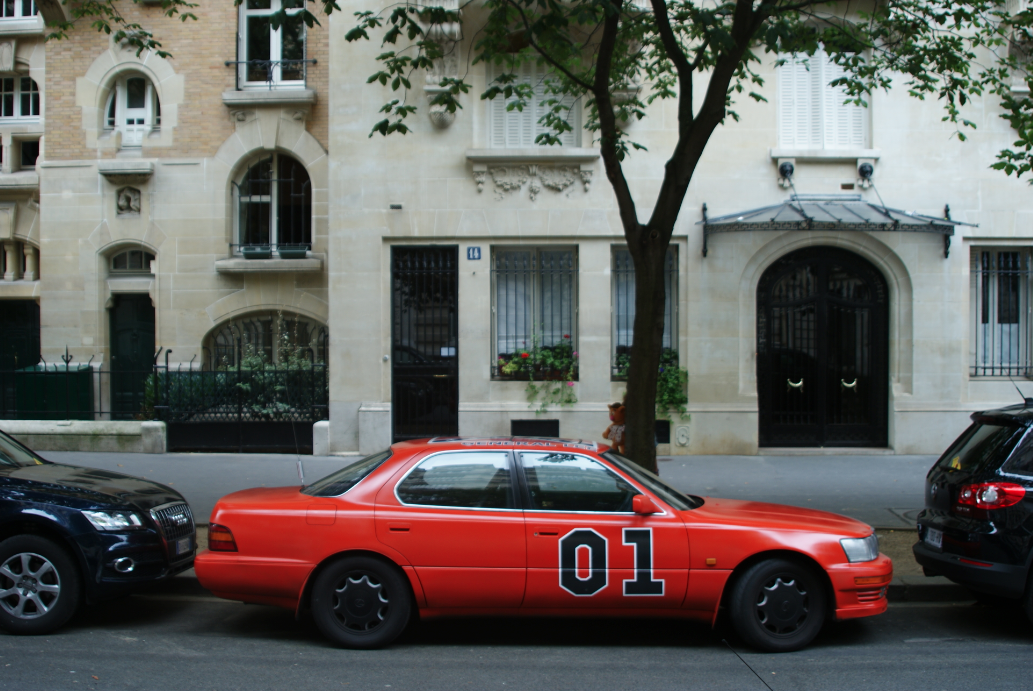 The Home2Rome Rally started in Calais and from there headed down through France, through Monaco, along the Italian Riviera and then into Switzerland, taking in Stelvio, the highest mountain pass in Europe and a test for many cars let alone the range of old vehicles on the rally.
After successfully conquering the pass, they left its snows and headed down into torrential rain, then flooding in Venice and the hot sun of Rome. The Lexus never gave a moment of concern and so, after a brief rest, they turned round and headed back home, putting another 1600 miles on the clock.
Unlike in any episode in the Dukes of Hazzard, both journeys were hugely enjoyable and incident free.
But what really helped was choosing a Lexus LS 400, even an older one with a good mileage. Back in Britain, Phil Huff remained impressed. "We had an awesome car", he said. "If we hadn't painted it Hemi Orange nobody would have any idea how old the car was, with a near pristine interior, a lustrous exterior and that wafting rumble that only comes from a V8 with plenty of cubes. It was somehow understated and discreet, but with plenty of presence at the same time."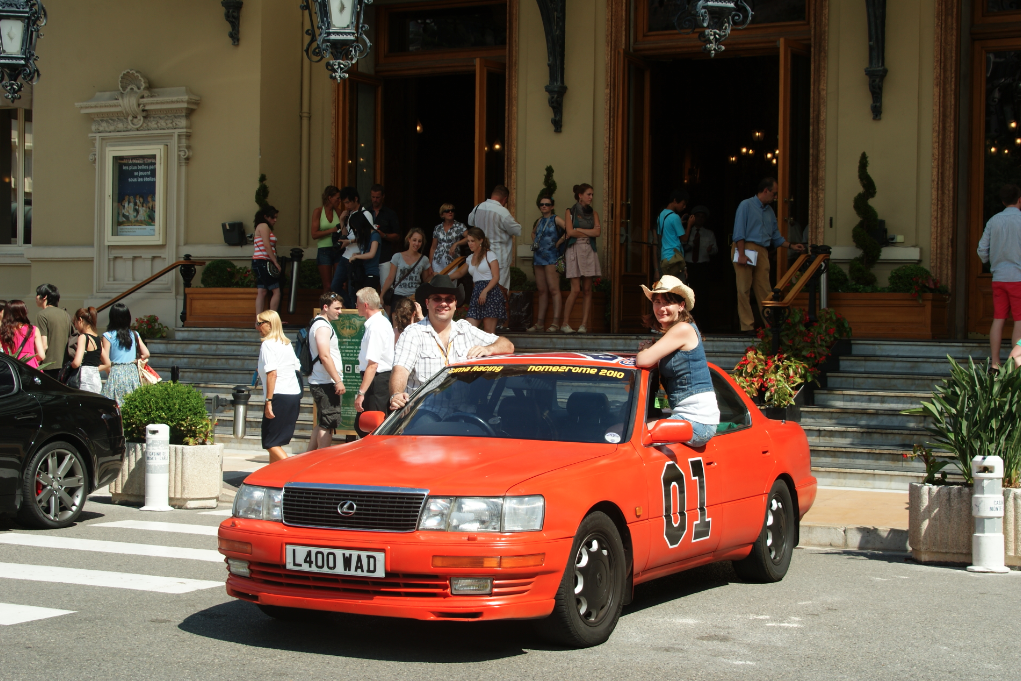 That understated presence, let it be said, was not because of the colour and the decals. It was the presence the Lexus LS 400 always carries, even if it's being driven by Jeremy Clarkson with his head out of the sunroof, even if it's painted orange. It's always a Lexus LS 400 and always will be.
To find out about Phil's latest exploits with General Lee(xus) – including a trip to Silverstone earlier this year – visit www.cimaracing.com.