Available soon in China and select Asian markets, the new Lexus Luxury Mover (LM) aims to deliver a first class mobility experience within the continent's fast-growing chauffeured vehicle segment.
Designed specifically for modern, always-on-the-go professionals, the Lexus LM offers a luxurious, tailored environment that allows individuals the opportunity to either relax in comfort or continue their business while on the move. Let's take a closer look at its attributes.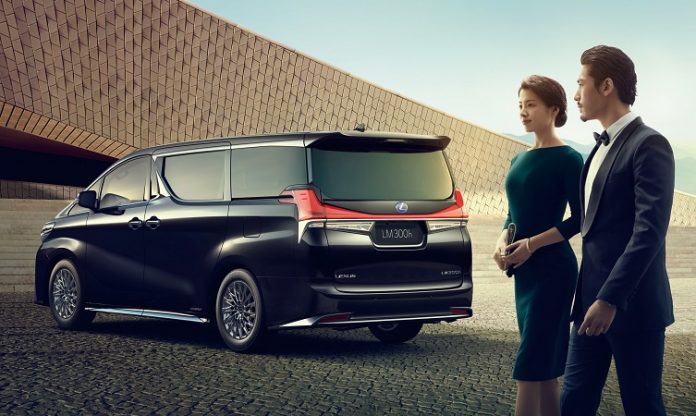 Exploring the Lexus LM: exterior
The exterior of the new Lexus LM is primarily defined by its chrome accents – from the graduated geometry of the spindle grille to the dual arrowhead ornamentation that adds a sense of dynamism to the side elevation. The arrowhead motif is echoed in the shape of the daytime running lamps, while this design signature is also experienced in the ornamentation running the entire width of the rear, alongside the rear LED bar.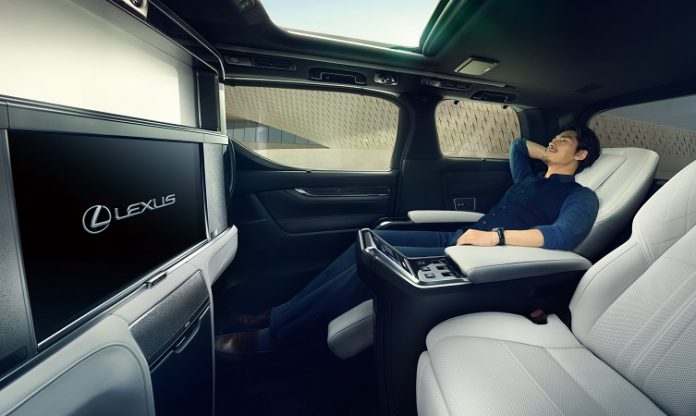 Exploring the Lexus LM: interior
The most soothing environment in which to either continue working or decompress between appointments
The interior of the new Lexus LM can be specified in either four- or seven-seat configurations. Both are luxuriously appointed with expertly stitched leather trim and a distinctive new gin-sui-boku (silver ink) ornamentation inspired by the Japanese art of ink wash painting. Widespread use of acoustic glass insulates the interior from the outside world, while the glass that forms part of the rear partition is adjustable in opacity in order to regulate the levels of privacy.
However, of the two, the opulent nature of the four-seat version is designed to best-suit the needs of chauffeured professionals, positioning two luxurious seats in the vehicle's private rear lounge. Everything about these seats, from their couch-like cushions to the reclining angle and position relative to the window line, was carefully optimised to create the most soothing environment in which to either continue working or decompress between appointments.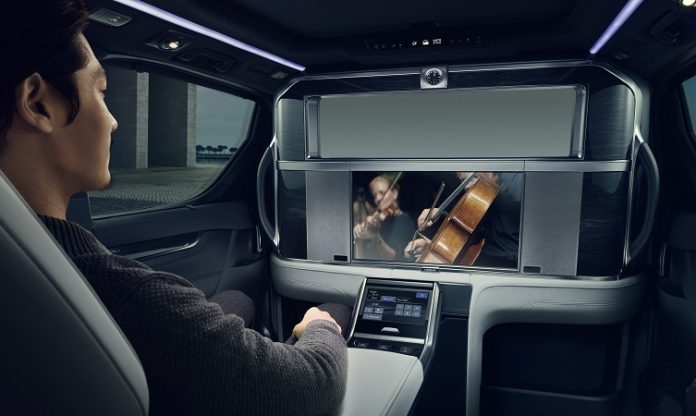 Further luxuries include a premium Mark Levinson sound system, 26-inch multimedia display, 14-litre refrigerator (enough for glasses and a couple of bottles of champagne), umbrella storage and a master controller built into the centre console.
Exploring the Lexus LM: powertrains and chassis
The new Lexus LM will be produced with two powertrain options: either a traditional 3.5-litre petrol unit, or – as seen in these images – an LM 300h with our refined, 2.5-litre hybrid petrol-electric powertrain.
Exceptional ride quality is delivered by Lexus-engineered suspension, enhanced body rigidity and new swing valve shock absorber technology. This introduces an ultra-low velocity valve within the shock absorber to precisely manage oil flow in response to even the most minor road irregularities. The result is consistent ride comfort on all road surfaces.
https://www.youtube.com/watch?v=Tli90d0ftUM
Please note that the Lexus LM was designed primarily for China and select Asian markets and is not currently available in other world markets.