In the latest of our series of posts looking at the Channel 4 dramas that are sponsored by the Lexus IS; we explore Nashville which follows a fierce power struggle in the cut-throat world of country music.
Why you should watch it
Country music is very much an American phenomenon: apart from a few pockets of enthusiasts and their line-dancing cohorts, country has never really made major inroads into the British musical consciousness.
So a TV series devoted to the machinations of the genre's spiritual home wouldn't, you might think, have immediate appeal to UK audiences. Nashville demonstrates, however, that if you look beyond the fringed shirts and sequins, there's more to the world of country than songs about divorce, relationship break-ups and dead dogs.
Indeed, Nashville (no relation to the 1975 Robert Altman movie) bucks the general trend of music-based films and TV by focusing on two central female characters, country superstar Rayna Jaymes (played by Connie Britton) and the usurper to her reign as Queen of Country, Juliette Barnes (Hayden Panettiere from Heroes).
But while most series would fall into the trap of depicting this battle as a bitchy catfight between two divas, creator Callie Khouri – best known for writing Thelma and Louise – has taken a more modern, feminist approach, showing the leading characters as professional and successful. They might not like each other, but there's a sense of respect between them.
Khouri is quoted as saying: "It was important to me that this wasn't a soap opera. This is an adult drama about many aspects of women's lives and it needs to feel real."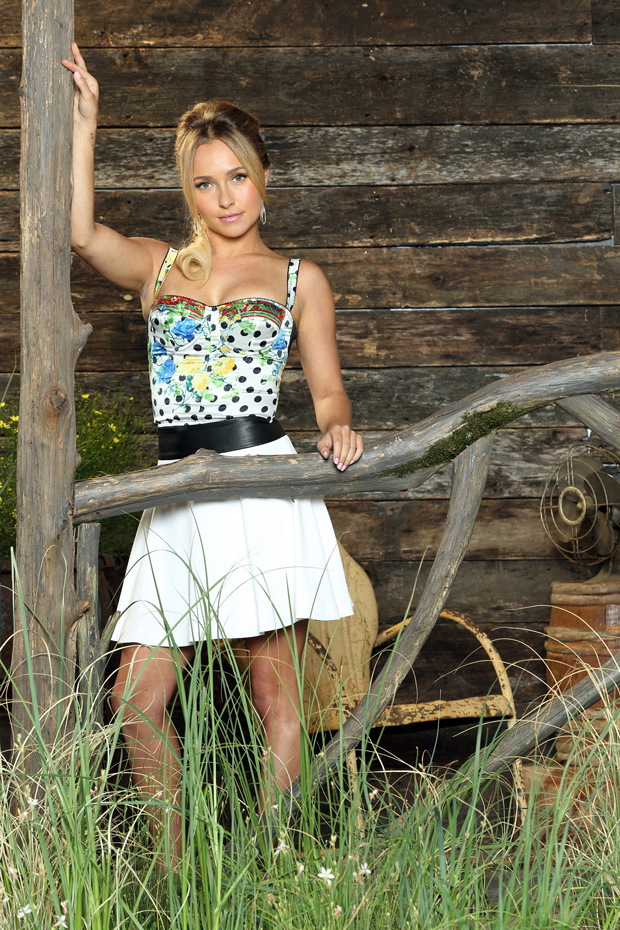 While it is glossy, in a US network TV kinda way, Nashville doesn't just concentrate on the big stars and Grand Ole Opry appearances, thanks to a cast of up-and-coming young turks, such as songwriter Scarlett O'Connor and her alt-country musician on/off boyfriend Avery Barkley.
Add a dose of big business (in the form of Rayna's tycoon father), political intrigue and, of course, plenty of romantic undercurrents, and you have an engaging drama series.
And you don't even have to like country music to enjoy it. Although you might find yourself tapping a foot or slapping a thigh as the weeks progress.
Who to look out for
You'll recognise Connie Britton, who plays country superstar Rayna Jaymes, from a host of TV and movie roles over the last couple of decades, and she brings a depth and maturity to a role in which she is faced with a conniving father, a failing marriage and a fading career that is under threat from an ambitious younger rival.
Hayden Panettiere's Juliette Barnes is described as a 'southern-fried, auto-tuned Taylor Swift', but her troubled past brings complications to her career aspirations and her position as the female crossover artist of the moment.
Sassy she might be, but she's soon going to learn that life can be tough at the top.
Where next
In the new season, Rayna goes head to head with a new label chief and faces an upheaval in her personal life, while Juliette is poised for a fresh start, after her success was briefly mired by a short-lived marriage, an extortion plot and the death of her mother. She also discovers that success is no cakewalk, as she attempts to shape her sound and style, realising that there's no room for error as new, emerging artists threaten her position.
You can find out more about the Lexus IS range by visiting the designated section of the Lexus UK website. If you'd like to get behind the wheel, leave a comment below, and we can arrange a test drive for you.
See more of Drama on 4:
Babylon
The Good Wife
Hostages
Southland
New Worlds
Fargo
Utopia
The Mill