Are you a Lexus CT or an RX owner? Perhaps you are thinking of buying your first hybrid car from Lexus? With MPG such a hot topic, here are our top tips for ensuring you get the best possible fuel economy from your car.

It's worth pointing out these tips for driving will help any car's fuel efficiency, but are particularly effective when teamed with our hybrid range:
1. Remove unnecessary weight from the vehicle
2. Ensure the tyres are inflated correctly
3. Try to plan ahead to avoid jams or simply getting lost
4. Close windows and sun roof at higher speeds (above 45mph)
5. Remove roof racks, boxes and bike racks if not being used
6. Maintain steady speeds and do not exceed speed limits
7. Anticipate road conditions to avoid sudden braking and acceleration
In addition, the following are hybrid driving techniques that will maximise MPG – please note these are specifically aimed towards hybrid drivers:
8. Familiarise yourself with the car's hybrid information display so you can monitor how much energy is being used
9. Be gentle when accelerating; press the accelerator lightly but consistently, to help keep the car in EV mode
10. Use ECO mode for improved efficiency – this will reduce response to aggressive use of the accelerator and optimise Climate Control settings
11. Gentle, early braking boosts regenerative braking, resulting in EV mode being able to operate for longer periods
12. Monitor the dials and gauges to fully understand the state of the hybrid system and manage high voltage battery levels
13. When stationary, do not select 'N' neutral, as electricity will not be generated and the hybrid battery will discharge
14. Consider the use of Cruise Control to maintain steady speeds
15. If using Climate Control, re-circulate mode reduces energy usage
16. Maximise your use of EV mode wherever it is appropriate to do so.
There are four driving options in Lexus Hybrid models which are Sport, Normal, ECO and EV mode. To maximise your efficiency when driving we suggest you regularly use the ECO mode. This uses an on-board computer to ensure the car works to the best of its ability. For further increased efficiency there is an EV mode. This 'Electric Vehicle' mode will fully engage the car's electric motor as much as is possible, reducing petrol consumption and increasing MPG when driven properly.
Finally, once you've mastered these tips, your hybrid's trip computer will show that there is little or no reduction in the vehicle's overall average speed when driving economically.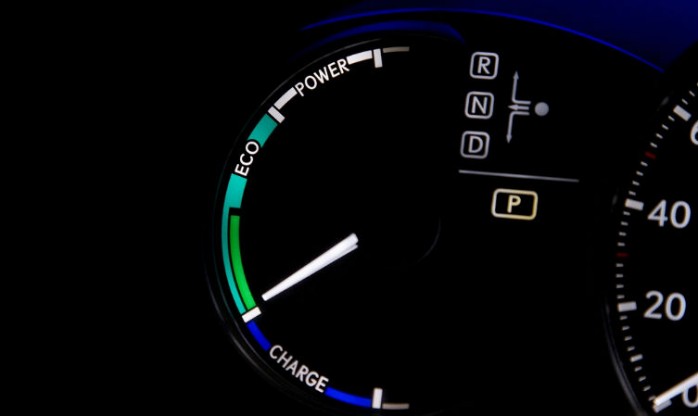 Here is some great independent advice from a site dedicated to helping you get more MPG.
You can get greater MPG out of any car if you adjust your driving style. Learn more here.
Please note, these hybrid driving tips are published as a general guide on how to get the best fuel economy from your Lexus hybrid. Lexus encourages and supports safe driving at all times – please adhere to the rules of the road.