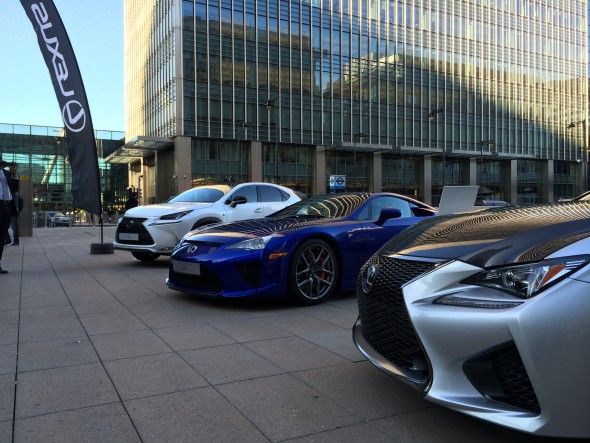 In recent years, Lexus has been focusing on making cars that are sportier to drive and to look at. Now, a special two-day festival – The Festival of F – will take place in London's Canary Wharf on August 13 and 14, to display the range of 'F Sport' Lexus models that have been designed with keen drivers in mind.
The Festival of F is a new concept for 2014 and will see the Lexus IS 300h F Sport sports saloon, forthcoming NX 300h compact SUV, fire-breathing RC F, and the LFA supercar go on display outside Canary Wharf Tube station, allowing visitors to get up close and personal with the exciting models.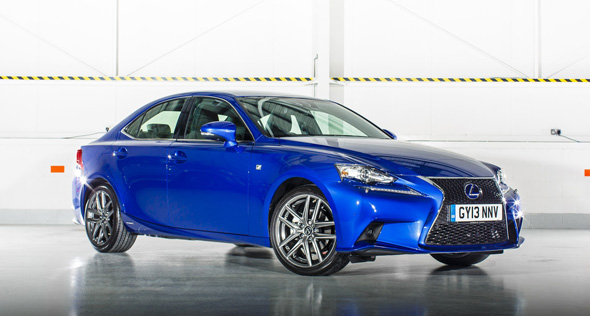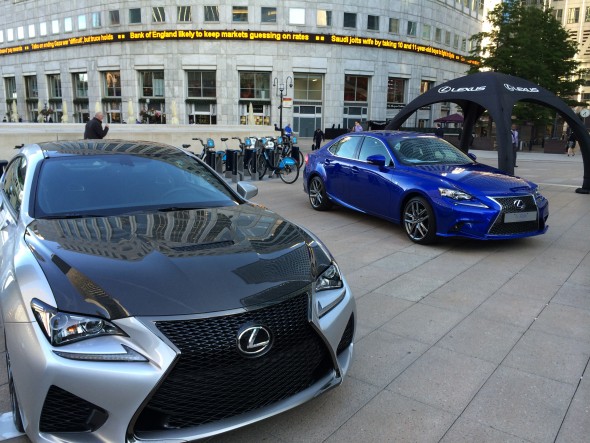 Boasting a rear-wheel drive layout, the IS 300h scores points for its driver-focused handling. Performance comes from a powerful petrol-electric full hybrid powertrain, which mates a 2.5-litre petrol engine to an electric motor to deliver 220bhp.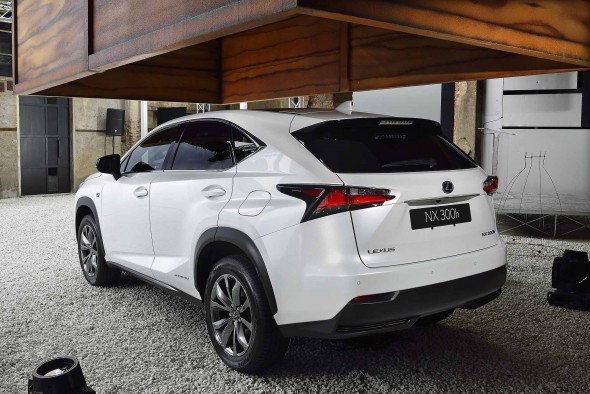 The Lexus NX 300h uses the same powertrain as the IS saloon and delivers up to 54.3mpg on the combined cycle. Deservedly touted as one of the most exciting new cars of the year, NX goes on sale in October, priced from £29,495.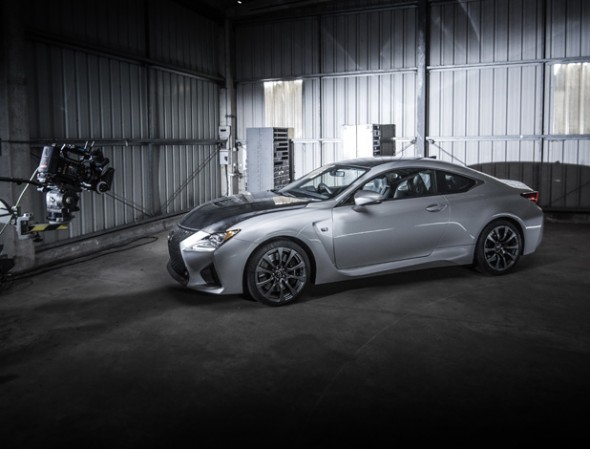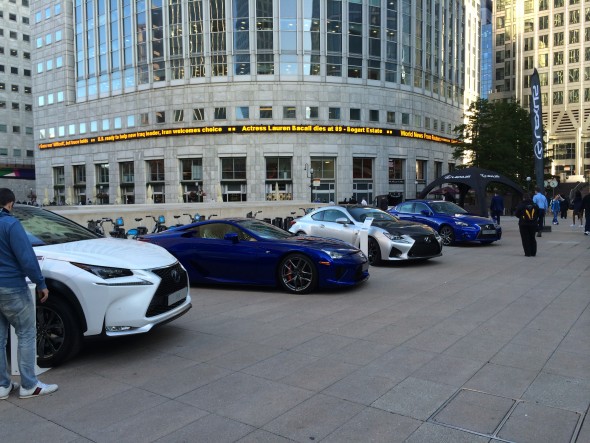 The RC F will go on sale in the UK early next year and will be the second most powerful production Lexus of all time, behind the LFA. Its beating heart is a 5.0-litre naturally-aspirated 32-valve engine which is expected to deliver in the region of 470bhp, making it the most powerful V8 Lexus has engineered for a production car. Expect 520Nm of torque and a sub-5secs 0-60mph time.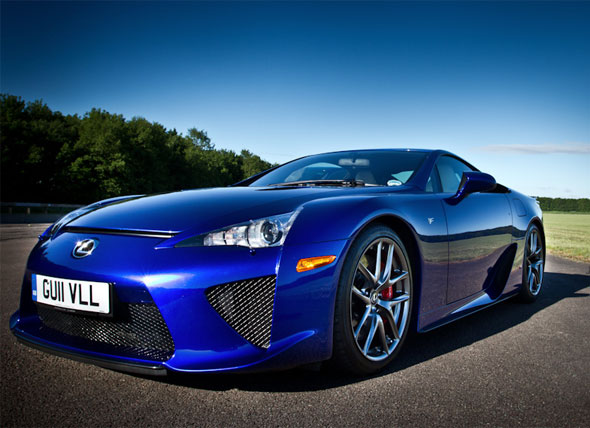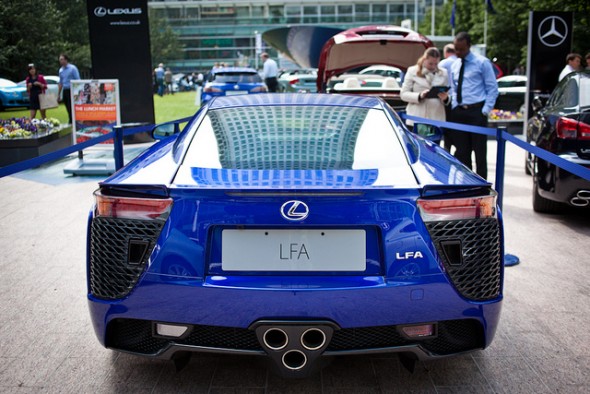 Finally, the LFA needs no introduction, the 553bhp 4.8-litre V10-engined supercar fundamentally changed the way that people thought about Lexus at its launch in 2011, and its legacy is manifest in the sportiness of the cars that make up today's Lexus range.
All of the aforementioned models can be seen from 7am tomorrow outside of Canary Wharf Tube Station. All four models will also be appearing at CarFest South from Friday August 22 to Sunday August 24.
See also:
Lexus IS: Everything you need to know
Lexus NX: Everything you need to know
Lexus RC F: Everything you need to know
Untold history of the Lexus LFA
Where next?
Plan your journey to Canary Wharf here.
Further information about the Lexus range is available on the Lexus UK website. To request a test drive, leave a comment below and we'll be in touch shortly.