These illustrations of the Lexus Electrified Sport concept showcase the early thinking that went into our vision for a future all-electric high-performance sports car. The concept inspired by these drawings will this week make its first European public appearance at the 2022 Goodwood Festival of Speed.
The sketches are the work of Tom Matsumoto, Senior Lead Designer at Calty Design Research, the innovative design studio in California which plays a pivotal role in communicating the future for Lexus design via bold and exciting concept vehicles.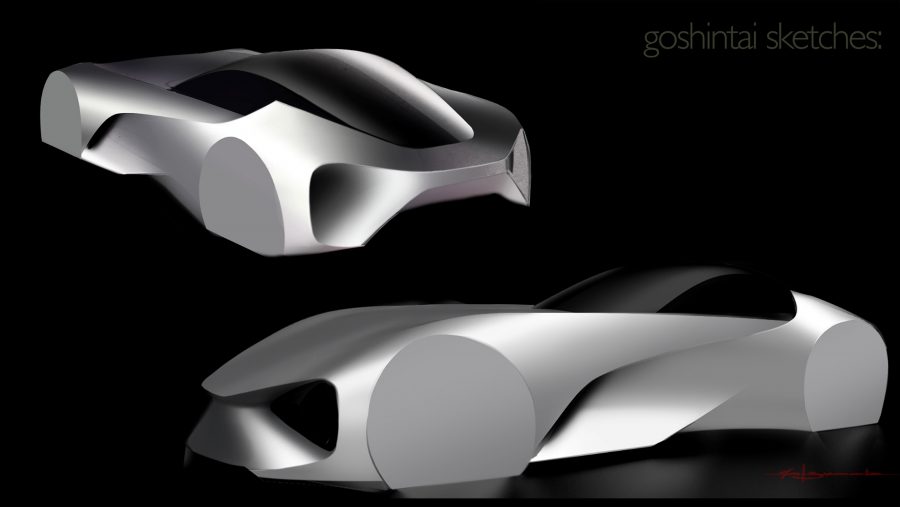 This study for a radically styled coupe was a striking model among 16 battery electric vehicles (BEVs) revealed by Akio Toyoda, Toyota Motor Corporation President, in December 2021, as he outlined the company's far-reaching strategy to achieve carbon neutrality. The show car's appearance at Goodwood will be its first public appearance outside of Japan.
With the essential bold proportions and low ride height of a sports car, the concept symbolises Lexus's sharp focus on the future. It will showcase the unique driving performance of a Lexus and become a model that symbolises the future of the brand. Acceleration time will be in the low two-second range, cruising range over 700km, and with the possible use of solid-state batteries in mind, we will aim to create a truly high-performance BEV.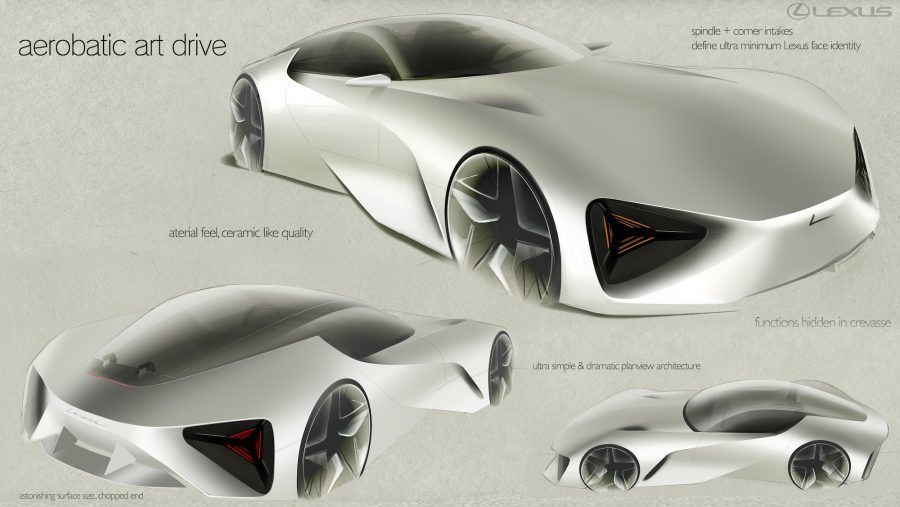 The images labelled 'early sketch', 'goshintai', 'lamp idea and 'side view' were drawn at an early stage in the genesis of the concept.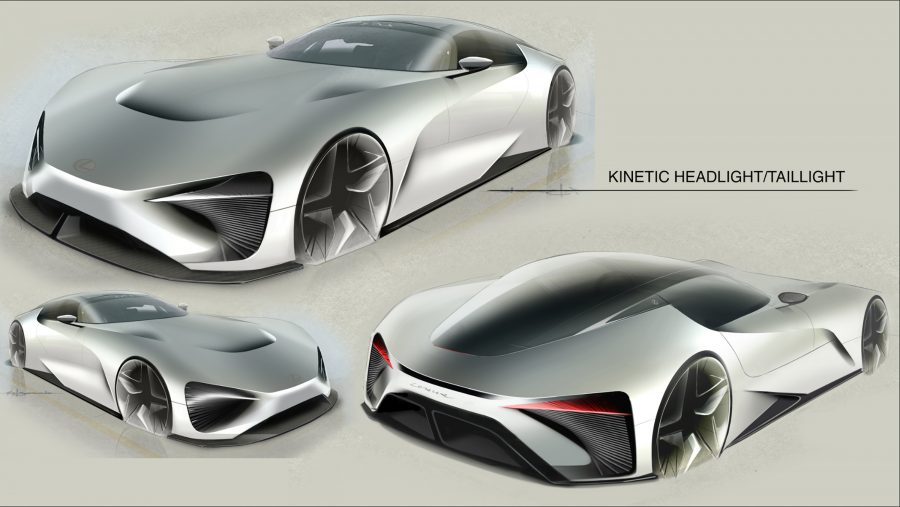 Of those, 'goshintai' is intended to be more like an image model rather than a three-dimensional sketch. It helps the designers to create a target of the image without being constrained with the practicalities of size or packaging details.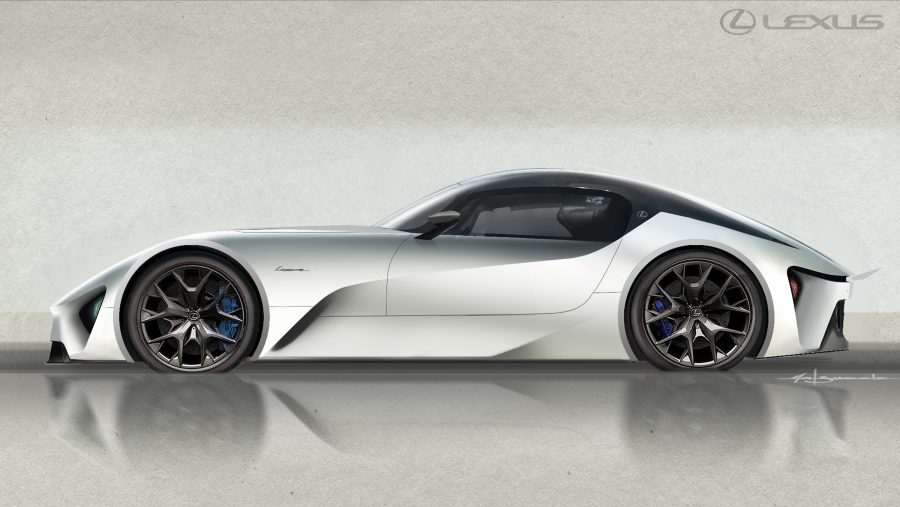 The images labelled 'final rendering' show the vehicle in a more progressed state of development and provided the reference points for the physical concept.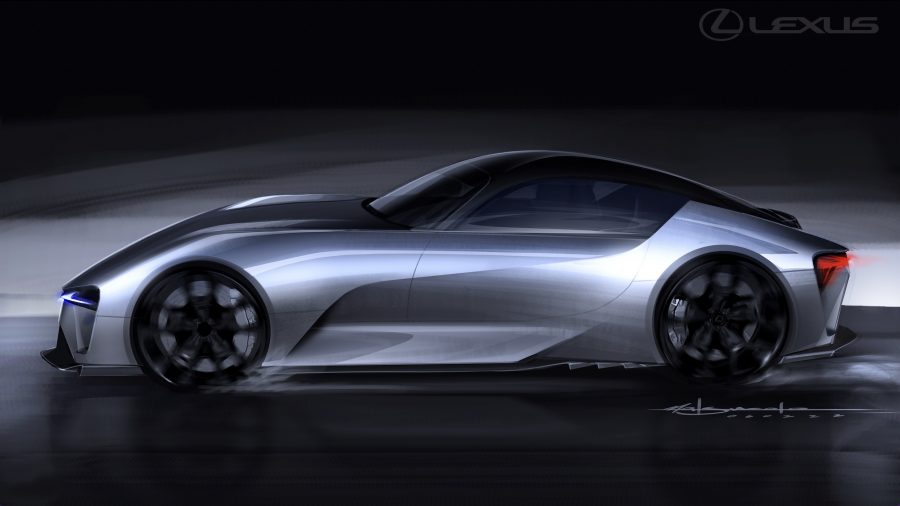 Visitors to the Goodwood Festival of Speed will be the first to enjoy a close-up look at the concept, a car that has been greeted by the media as a potential successor to the legendary Lexus LFA. Indeed, Autocar magazine in the UK has already proclaimed the concept as one of the 'biggest unveilings' at this year's Festival of Speed.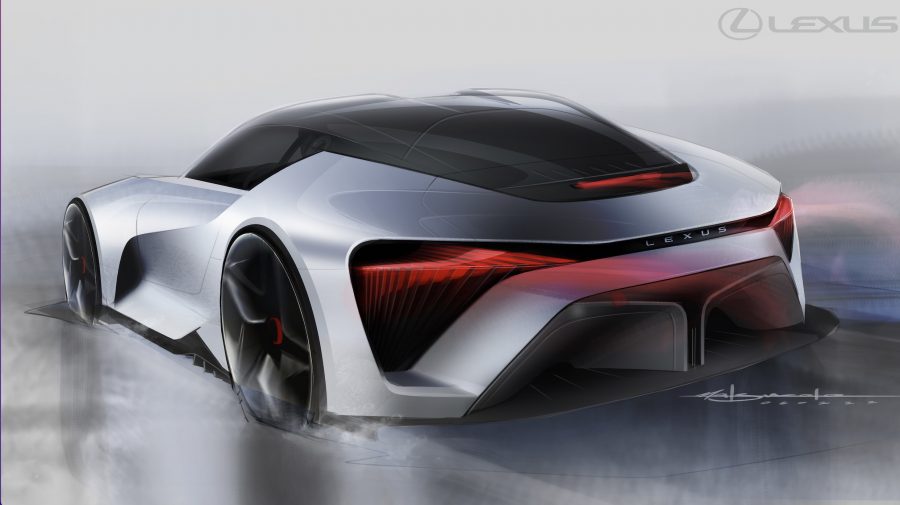 The festival will take place from 23 to 26 June in the grounds of Goodwood House in Sussex. The concept will be situated in a bespoke display between the Future Labs and Electric Avenue areas. Read more about Lexus's presence at the event by clicking here.