The Lexus CT 200h displayed its own form of superpower to the occasionally weird but usually wonderful cosplayers attending the recent Comic-Con International show in San Diego, USA.
Lexus joined forces with headline sponsor Adult Swim, the late-night version of the Cartoon Network, to lay on five cartoon-wrapped CT 200h models as part of the popular Free Rides initiative Lexus is running in North America.
The heroic aim was to shuttle weary showgoers to and from San Diego's historic Gaslamp Quarter, in recognition of the fact that even superheroes can get tired and need a lift.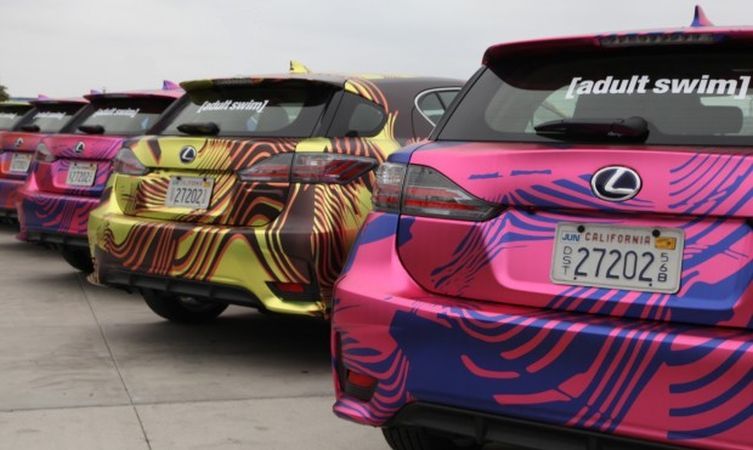 Each Lexus CT 200h was individually decorated with vibrant Adult Swim artwork. Inside, however, they featured multi-screen in-car entertainment packages playing the best branded content to entertain passengers relaxing in the comfort of the back seats.
"Our activation with Adult Swim delivers on the commitment to authentically connect with a more youthful audience," commented Lexus media director Teri Hill.
"The CT hybrid Free Rides programme celebrates a live a full life and free-spirited attitude which aligns perfectly with the Comic-Con weekend and the mindset of the next generation of luxury buyers."
Lexus has been providing transportation to Comic-Con International attendees since 2012 under its Free Rides initiative. But our involvement with related art forms also includes the provision of a fleet of Lexus GX luxury off-road vehicles for the filming of Marvel's Agents of S.H.I.E.L.D.