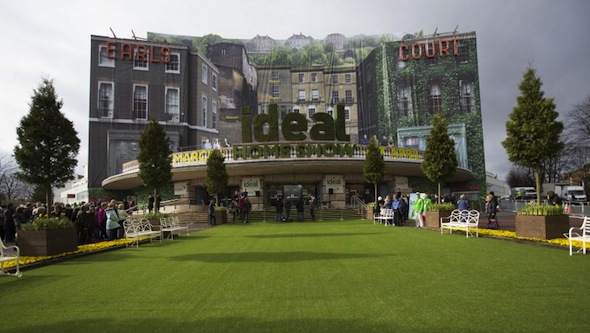 If you love great design as much as we do, then the 2014 Ideal Home Show is a must-visit event – not least because you'll be able to see the new Lexus CT 200h and IS 300h models.
With more than 100 years of history, the Ideal Home Show is the place to see the latest in interiors, garden and lifestyle ideas and we're proud to say that Lexus is once again returning to the event as official automotive partner.
Starting at Earl's Court in London from March 13th, the show runs until Sunday, March 30th. For the London show, Lexus is partnering with Quiet Mark, the international mark of approval award programme from the UK Noise Abatement Society, to showcase the new CT 200h and IS 300h hybrid models in a unique treehouse setting. The GS 300h luxury saloon and the RX 450h SUV will appear on the Lexus show stand.
But it's not all about the cars – Lexus is also the official fashion and beauty sponsor of the show's Ideal Woman section, where you can check in for a cocktail and a pampering session after a busy day imagining your new home projects. You can also see daily catwalk shows, Q+A sessions with leading figures in the fashion industry and displays of the very latest in couture trends.
If you can't make it to the London show, then don't worry – Ideal Home will also appear at the SECC Glasgow from May 23rd to 26th, and at Eventcity in Manchester between June 6th and 8th.
You can find out more about the Ideal Home Show on the official website.