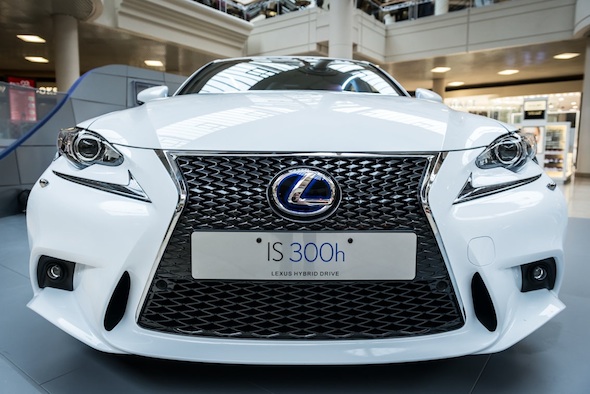 Shoppers at the intu Metrocentre in Gateshead were given the chance to take a closer look at the all-new Lexus IS saloon last weekend.
We spoke with them to find out what they thought about our IS300h hybrid, the newest addition to the Lexus family.
The Lexus IS 300h will be joining the CT 200h and other Lexus models on a tour of UK-wide venues this autumn – read more at the bottom of this post.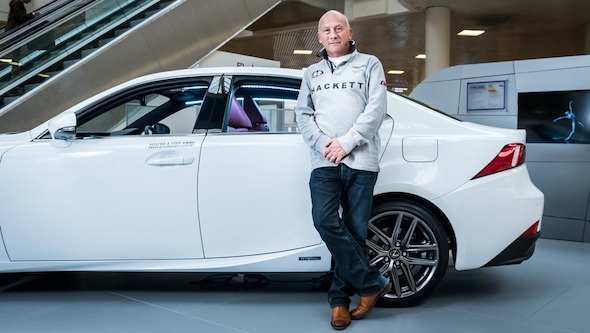 "It's stunning looking," said Mike Hudgell. "The design really is fantastic, it looks really impressive. Previously I would never have considered a Lexus but this looks more sporty, which is what I look for in a car. I have owned Mercedes and BMW cars, but for me, I think this IS puts Lexus right into the mix."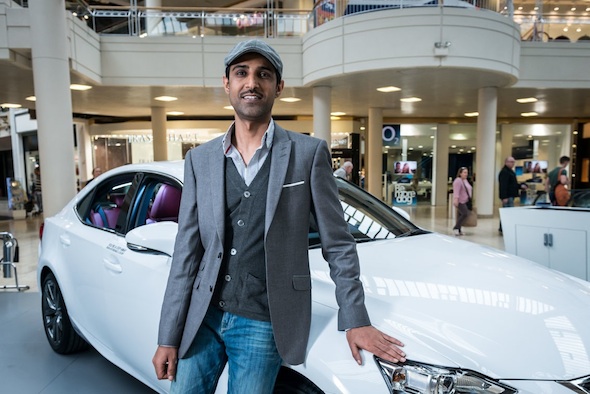 Nassar Al-Manasour, who is visiting the UK from Saudi Arabia as part of his studies, said: "I've owned a Lexus RX before as personally I love SUVs, but this car is fantastic. The design is amazing. My wife loves the red interior and I think the technology inside like the dials and the look of the dashboard is very impressive."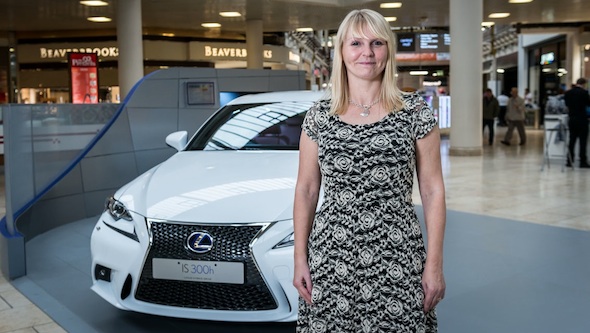 "The front lights are my favourite part," says Gateshead resident Kelly Forster. "I like the idea of a hybrid car, and this one looks really cool compared to some of them I've seen before."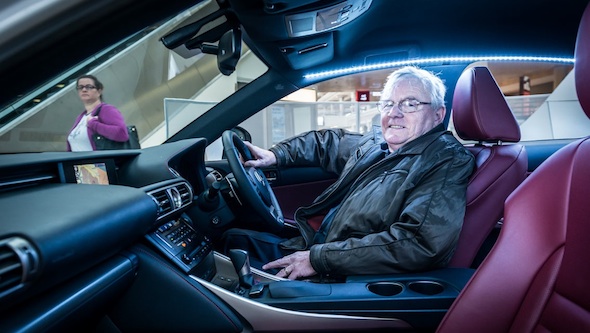 The finish inside the Lexus IS was a highlight for James Hackett from Gateshead. "It looks marvelously put-together and it's much more comfortable than I expected it to be. I've never driven a Lexus or a hybrid car before, but I think I'd like to try now!"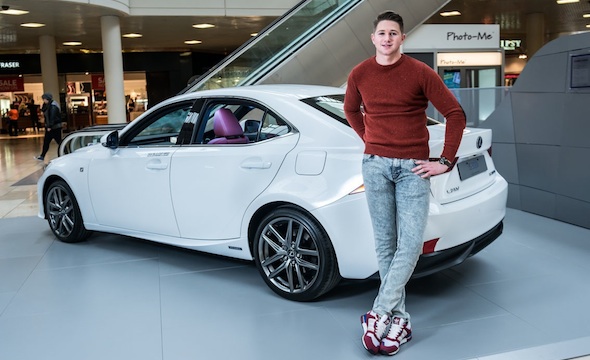 "I really like Lexus and I'm actually thinking about buying a used IS 250C at the moment," explains Elliott Snowball, from Teeside. "It's nice to see where Lexus is going in the future – this is really cool. The look at the front end and the LED lights really set it off"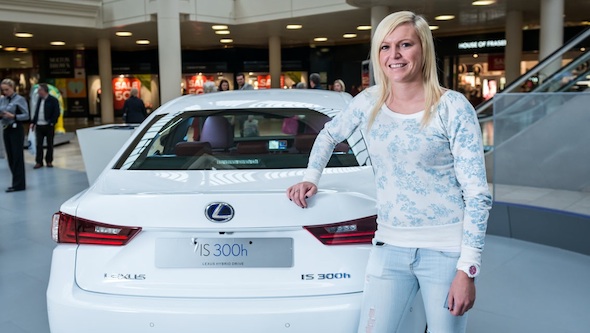 Amy Johnson from Teeside is a fan of the IS's leather interior. "I like leather seats in cars but this is amazing, I love the red colour – especially with the white paint."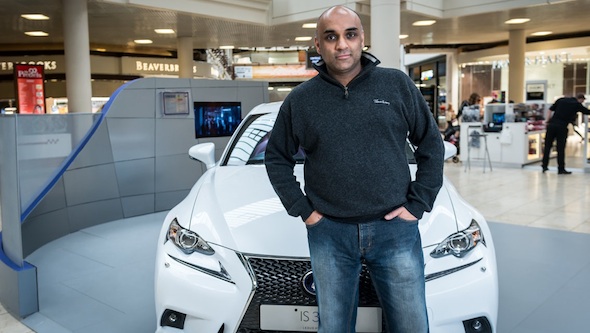 Raj Gill said: "The hybrid system really makes a lot of sense to me as running costs are important when it comes to choosing a car. It seems good value too, considering the quality and what it included. It's nice that the IS looks really good as well, though – it shows that hybrid isn't about cars that look a bit plain. They can look amazing."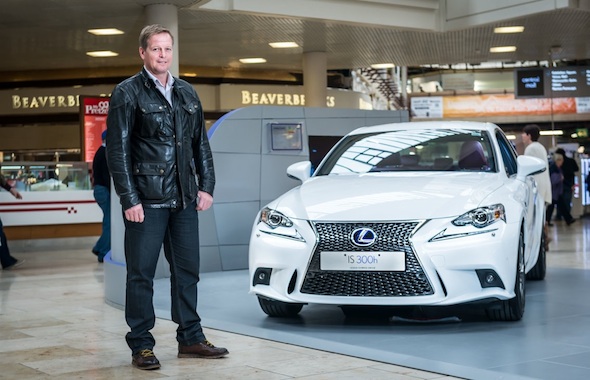 The low tax of the IS 300h hybrid makes a lot of sense for William Shutt, who lives near Chester-le-Street  "I have an Audi RS4, which costs hundreds in tax each year, and although I like it, the idea of something a bit more cost effective and relaxing to drive sounds good. It looks like you get a lot of equipment for your money in the Lexus, which I like as I'm keen on getting all the toys."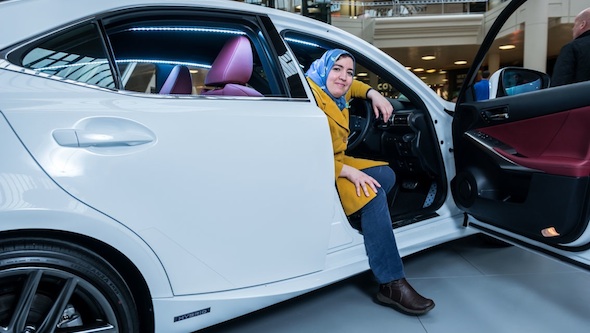 "It's a dream car," said Zakia Eshawi, from Newcastle. "Everything is lovely, the inside and the design of the outside. I'm surprised how comfortable the seats are as it looks really sporty."
If you like to look of the Lexus IS, you can find out more here, and go to lexus.co.uk to find your local Lexus centre and book a test drive.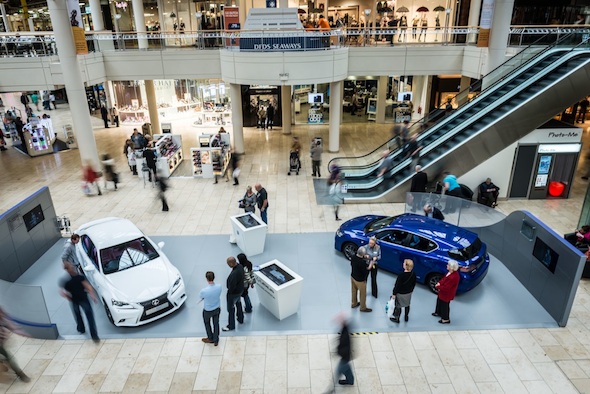 Lexus autumn tour details
Woking, 18th-20th October (full Lexus range)
Brent Cross Shopping Centre, 18th-20th October (IS, CT)
Whitefriars Canterbury, 25th-27th October (full Lexus range)
Cabot Circus Bristol, 25th-27th October (IS, CT)
Trafford Centre, Manchester, 1st-3rd November (full Lexus range)
High Cross, Leicester, 15th-17th November (IS, CT)
Westfield, Shepherd's Bush, 22nd-24th November (IS, CT)
Westfield, Derby, 29th November – 2nd December (IS, CT)
Keep up to date with Lexus appearances by liking Lexus UK on Facebook.