We get a buzz out of sharing and discussing some of our most exciting news with fans here on the blog and across a wide range of social networks. In fact, there's no excuse to miss your daily dose of Lexus news and reviews, and to get involved in the conversation. Here's where we've got you covered:
The Lexus blog | mag.lexus.co.uk
You're here already, which is a good sign! This is the official blog for Lexus UK, and carries all the latest news about the Lexus model range, plus all the big announcements from events around the world. It's optimised for desktop, tablet and phone, so it'll look great on whatever device you use. Remember, when there's something exciting to share with you, the blog is the first place you'll see it.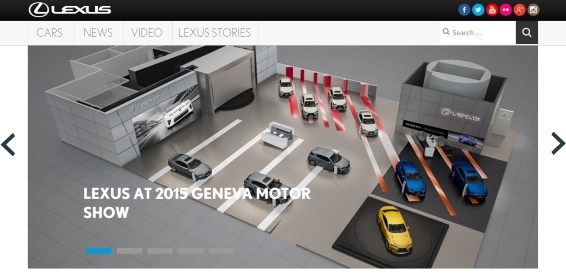 Twitter | @OfficialLexusUK
All the content on the blog is shared on our official Twitter account, as well as selected news and announcements from other Lexus accounts around the globe. Our hard-working community team are so dedicated to the cause that they are online between 7am and 11pm on weekdays, and over the weekend too, and they love to interact with our followers. If you've got a comment, opinion, or simply a question that we can help with, tweeting @OfficialLexusUK is a great place to start.
Head turner meets heart stopper. #LexusRCF pic.twitter.com/NOKZnk3ozb

— Lexus UK (@OfficialLexusUK) January 27, 2015
Facebook | www.facebook.com/lexusuk
Of course, how can we not mention the largest social network on the planet? If Facebook is where you spend your time online, then head over to our official Facebook page to say hello and see what's new. And to ensure you see all of the latest content from Lexus in your news feed, don't forget to enable the notifications while you're there.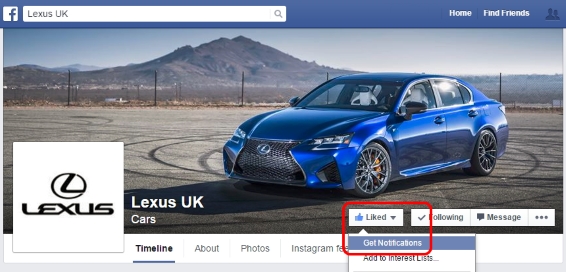 YouTube | youtube.com/OfficialLexusUK
Subscribe to our official YouTube channel and you can see all our latest video creations, ranging from model reveals to instructional 'how to' videos, with reviews and owner stories in there too. Feel free to leave us some feedback in the comments!
Google+ | plus.google.com/+LexusUK
We don't like to miss anyone out, so all of our content is available for users of Google+, along with a selection of galleries from recent events. The only thing you need to decide is which of your circles +LexusUK will go into.
Instagram | instagram.com/OfficialLexusUK
Fire up your Instagram app and follow our official channel for the latest pictures delivered directly to your device every day.
LinkedIn | linkedin.com/company/lexus-uk
Our official page on LinkedIn is an ideal place to read about the latest Lexus news, insights and announcements and to connect with us in a professional setting.
The Lexus website | www.lexus.co.uk
The official Lexus UK retail website is the to go for information about the entire model range currently on sale. There are also links to locate your nearest dealer and sign up for a regular newsletter.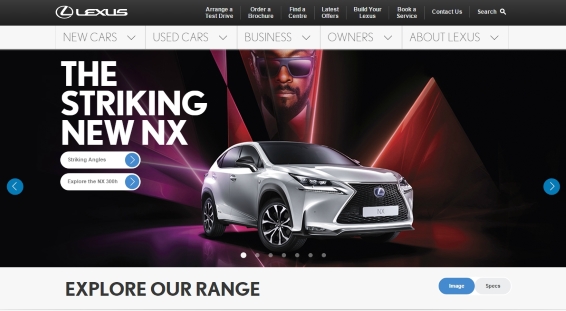 We're sure you can see that wherever you are on the web or in the world, the very latest Toyota content is never more than a couple of clicks or swipes away from you. If you'd like to share your thoughts or suggestions about our online presence, then feel free to leave a note below – we love to hear from you!