Lance Scott, general design manager at ED², the European design studio of Lexus in the south of France, waxes lyrical about the Lexus LF-SA concept: "We focused on creating an intelligent urban vehicle – a compact package that expresses a new user experience and a focus on driving pleasure."
Scott is standing with a small team of designers in ED²'s cavernous, brightly lit showroom, and displayed in front is a full-scale prototype of the brand's first supermini-size luxury vehicle. The experience he's talking about is one of excitement and thrills for urbanites – escapism that is not just reserved for weekends but one that brings adventure to the everyday lives of city drivers.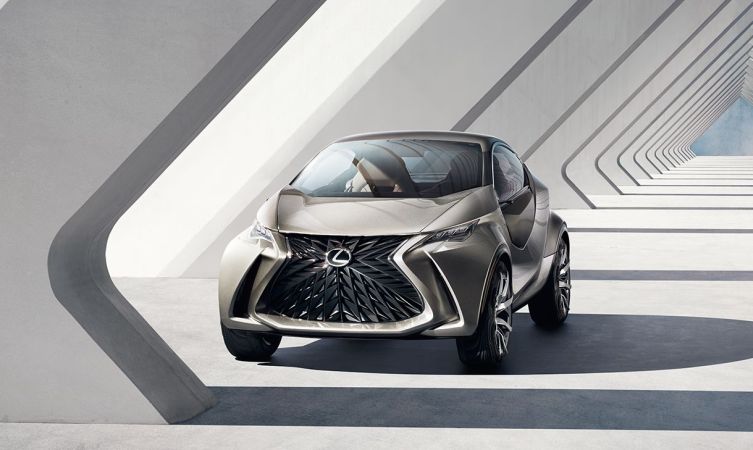 "We made a car that allows the user to enjoy the driving experience but ensures their safety on the road in any condition," Scott explains. Lexus LF-SA drivers, he says, will feel protected and confident behind the wheel, whether they're navigating through busy city streets of exploring further afield.
The Lexus LF-SA was showcased at the Geneva International Auto Show earlier this year, and although its unveiling came as a surprise to some, Lexus has actually been discussing the feasibility of an urban adventure concept for this segment for the past decade.
"This car is quite a radical step," Scott admitted. "It's a statement of intent for the future. Small cars are very important, especially in the European market, so we wanted to rethink what the small car of the future would be."
Its styling takes cues from a design philosophy common to all modern Lexus products, such as the instantly recognisable spindle grille and various signature 'L' motifs, notably in the lights. Nevertheless, the little Lexus LF-SA stands apart from other cars in the range. See it being drawn and digitised in the video below.
We focused on creating an intelligent urban vehicle. A compact package that expresses a new user experience and a focus on driving pleasure
"This is not simply a downsized version of an existing Lexus product," commented Laurent Bouzige, who designed the car's exterior form. "We thought afresh about what a small Lexus should look like and how it should be used. In the end, we created a safe and compact vehicle that is unique in driver experience and design."
The vehicle appears condensed and its surface treatment is amped-up, sometimes audaciously, to ensure that the driver feels secure while manoeuvring on busy city streets. Protective cladding and an edgy beltline between the bonnet and rear window make the car seem dynamic but safe, together bringing to mind the look of a tough exoskeleton. The Lexus LF-SA is small, sure, but it is far from petite or demure. It looks substantial and drives with the confidence of a much bigger car.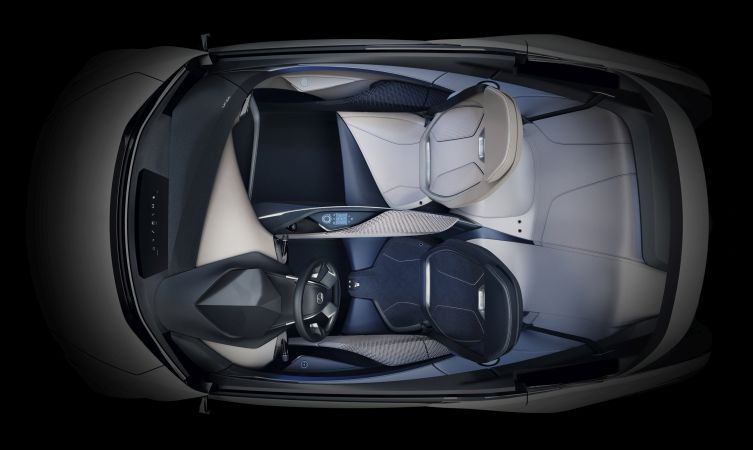 Considerations for safety and experience are obvious within the cabin. Here, the driver's position is prioritised; he or she sitting in command at the longitudinal centre of the vehicle. The steering wheel and pedals slide back and forth electrically so they can be adjusted to accommodate the driver rather than the other way around. And passengers are also given space, enveloped by arching panels that provide more room than is suggested by the vehicle's modest size. This car is compact but everywhere there are suggestions of expansion.
The Lexus LF-SA is tentatively slated for release, but not for a decade or so. By then, Scott believes, the everyday driving experience will be different. "Future society will be profiting from advances in Internet and information technology," he predicts. "However, in a future of overwhelming information flow, smart tech and virtual values, the human mind will still need an analogue, personal touch."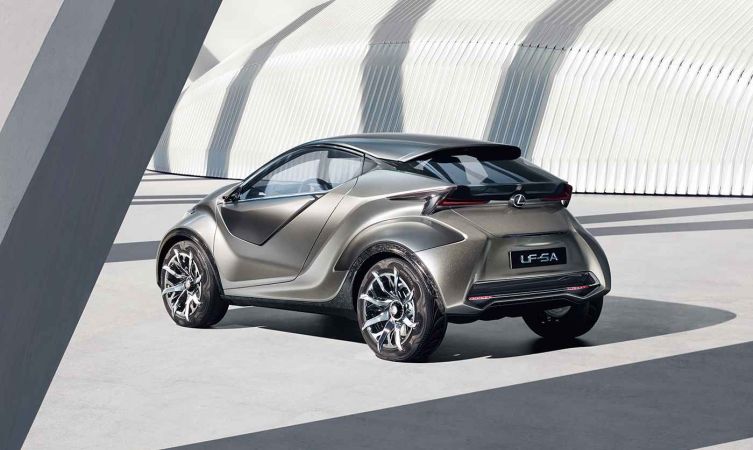 For this reason, many of the details in the Lexus LF-SA will appeal to human senses – think genuine, timeless materials woven into the architecture of the car by skilled craftspeople. And with the onset of telepresence and the reduced need for urban travel, the driving experience will be considered more of a personal, adventurous leisure activity – one to savour and enjoy.
In the future, few cars will be more appropriate for that experience than the Lexus LF-SA.
This article originally appeared in issue of six of Beyond magazine