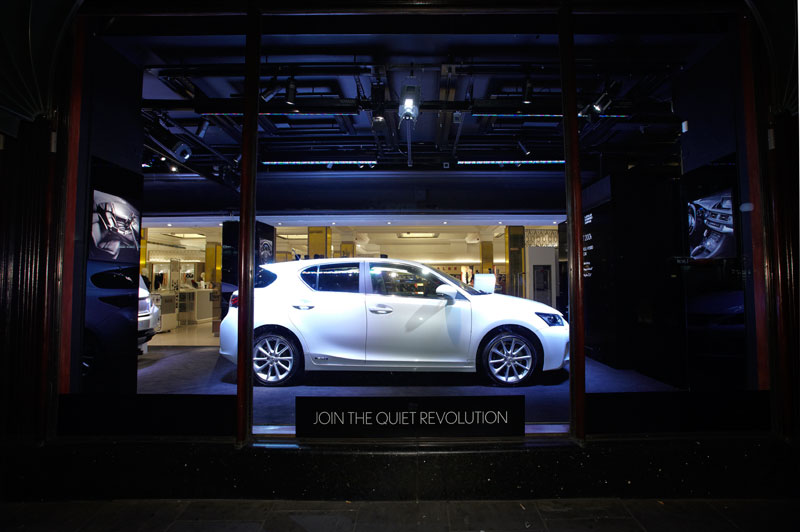 Well, it's finally here: the Lexus CT 200h has made its UK debut. Harrods is already abuzz with shoppers pausing to take notice of the luxury hatchback that suddenly appeared in the shop window on Sunday morning.
We were on hand to witness this groundbreaking car take centre stage in Harrods. Head over to Flickr to see some stunning photos of the CT 200h, along with the rest of the Lexus Hybrid Drive installation.
Stay tuned for some exclusive video footage in the coming days.