Sujan Perera has won a Mercury Grey Lexus IS 300h Premier for a month in our newsletter prize draw, which ran in January.
Sujan, a 49-year-old computer systems architect from Sutton, entered the competition in the hope of trying a Lexus for size as he looks to replace his outgoing Saab 9-5.
We asked Sujan what he was looking forward to most about his four-week stint with the compact executive.
"I'm looking forward to the Lexus experience," says Sujan.
"I want to see whether the IS can return excellent miles-per-gallon with four people on board. I have a long-distance commute in the week so my mpg is fantastic, but it nosedives at weekends when I'm driving almost entirely around town. I'm hoping the hybrid system can help me out here!"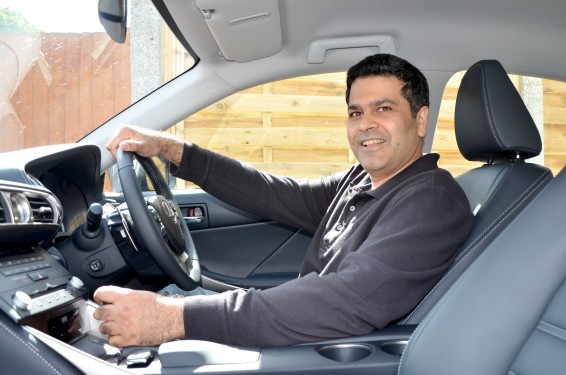 Officially, the IS 300h Premier returns 60.1mpg on the combined cycle and emits just 109g CO2/km, securing a low benefit-in-kind ranking of 16%.
We'll be catching-up with Sujan next month to see what he thought of the car.
Where next?
Sign up to our newsletter here to stay up-to-date with the latest Lexus latest product news, competitions and events.