Shinrin-yoku literally means 'forest bathing' and is an activity said to improve a person's psychological and physiological well-being by opening our senses to the peaceful environment of a forest.
Japan is among the world's most densely populated countries, conjuring images of Tokyo's frenetic Shibuya Crossing at rush hour or the towering skyscrapers of the Nishi-Shinjuku business district. Yet statistically, almost 70% of Japan's total land mass is described as forest area.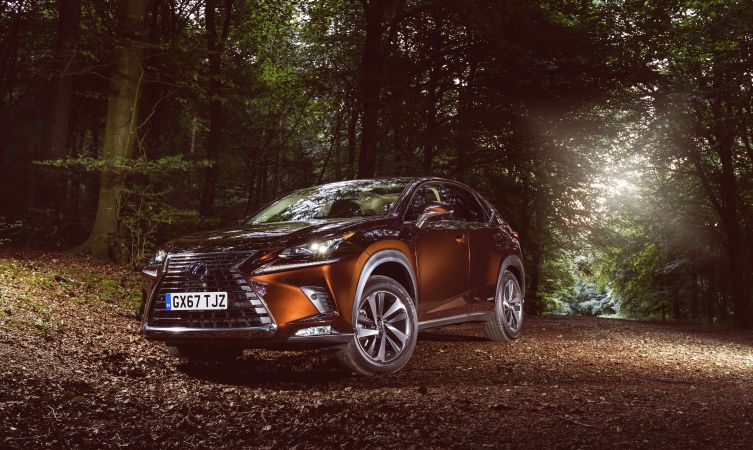 It promotes a feel-good factor that has become known as 'outdoorphins'
Conservation efforts are protecting these forests, marginal lands are slowly greening, and use of alternative fuels is reducing reliance on wood-burning. But there is another factor to consider in the increasingly harmonious balance being forged between humans and nature.
Following extensive scientific research carried out during the early Eighties, the Japanese government has been promoting the health and well-being benefits of shinrin-yoku – the practice of making time to appreciate and immerse yourself in the peace and tranquillity of forests, and other natural environments.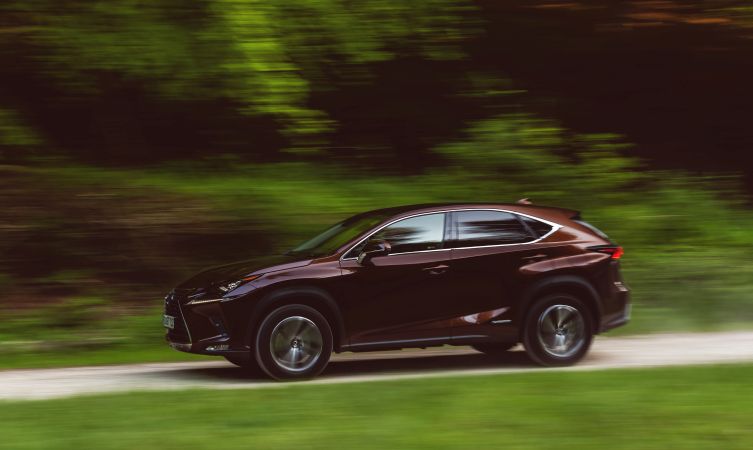 We're familiar with the body's release of endorphins after physical exercise, but we were intrigued to discover how the practice of shinrin-yoku might promote a similar feel-good factor through the release of what has become known as 'outdoorphins'. So we took an appropriately coloured Lexus NX 300h Premier deep into the heart of Hampshire at dawn to experience the phenomena for ourselves.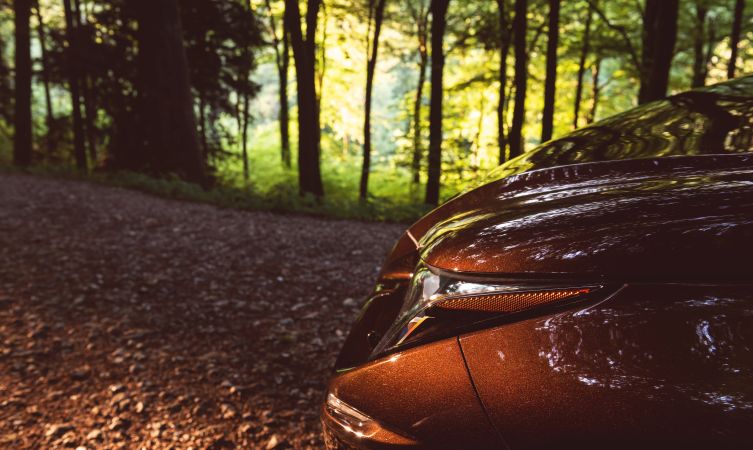 Lexus NX and shinrin-yoku
Though similar to enjoying fresh air and exercise, exponents of shinrin-yoku point out that the practice does not necessarily involve a brisk hike or even a nature walk, though these have their own therapeutic benefits. To get the most of it you need to leave behind the distractions and notifications of the modern world. Peace is found in being on your own, far-removed from others, standing as still and silent as a statue, and enjoying a lingering, unrushed moment to take everything in.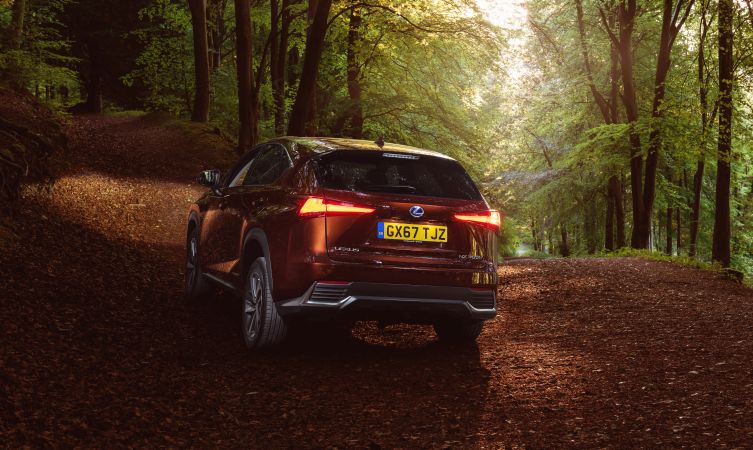 Pausing stimulates the senses and allows them to detect nuances that would otherwise pass you by
Our one indulgence was the NX, as its compact size and E-Four all-wheel drive system provided the means to escape the hubbub and venture quietly and confidently into the forest before finally setting out on foot.
Creeping along the unmade tracks in the silence of electric drive, fallen flora crunched under the gentle rotation of the wheels. Gazing upward through the panoramic roof, the leafy canopy became more dense, occasionally allowing the sunlight to dazzle the ground with small pools of gold. This spot was perfect, so we shut down the hybrid drive system and stepped out.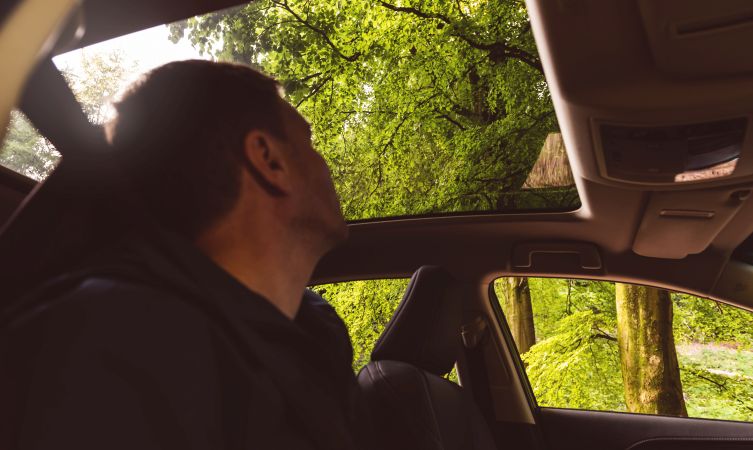 It's as if nature is slowly massaging life's knots from your muscles
Deliberately pausing stimulates the senses and allows them to detect nuances that would otherwise pass you by. The air smells pure and feels moist and oxygen-rich. A million shades of high-definition colour tease the eyes from every angle; and individual sounds, from the wind scurrying through quivering leaves to each native bird's chorus, can be identified and appreciated.
It's true: being out here feels like therapy. Data from the environment streams into your consciousness at a phenomenal rate but it is in no way oppressive. In fact, your heart rate slows and you feel hypnotised by the surroundings. You can almost sense the stresses of modern life ebb away, as if nature is slowly massaging life's knots from your muscles.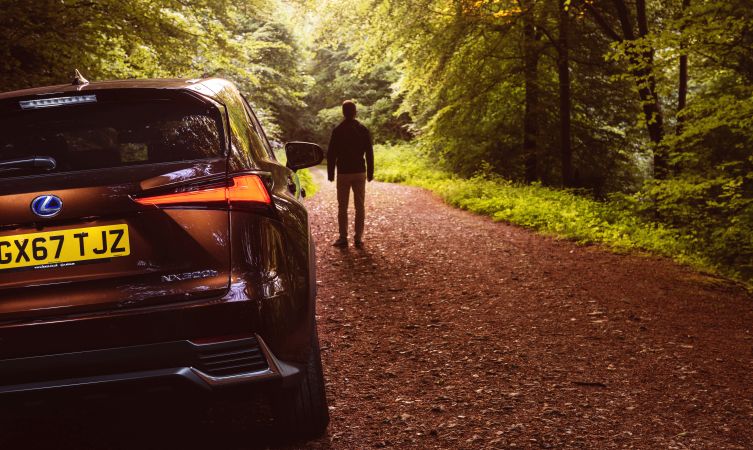 Modern research agrees with our feelings, and confirm that which Japanese health practitioners have known for some time. Scientific evidence suggests that activities like shinrin-yoku have a positive effect on a person's mood and feeling of self-esteem, often reducing the levels of cortisol in the blood and boosting the immune system. It's also been found that on average people feel happier and healthier in beautiful, natural habitats than even the most stunning urban environment.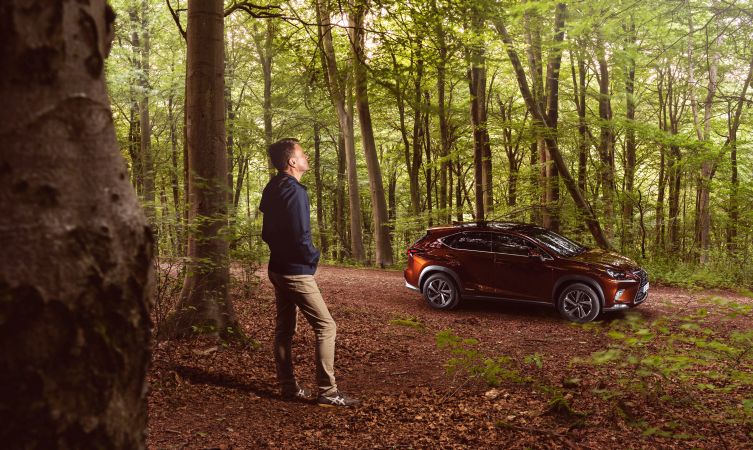 We cannot avoid urban life entirely, of course. But our experience of shinrin-yoku with the capable Lexus NX has helped us appreciate the value of a deep-dive escape into the country every now and again.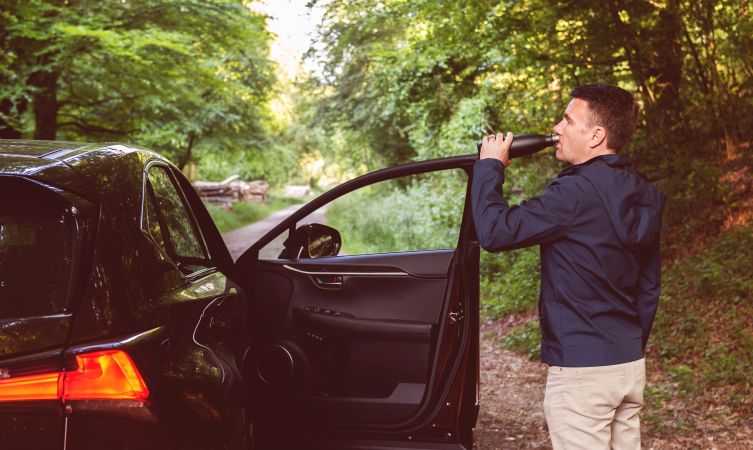 Did you know: Japan currently has 48 designated 'forest therapy' trails, the first of which was within the beautiful Akasawa Natural Recreational Forest, famous for its 300-year-old cypress trees that stretch 35m tall.