The Lexus LF-FC concept offers a glimpse of the design and technology Lexus is considering for a future flagship saloon.
The LF-FC is powered by a high-output fuel cell system with all-wheel drive and incorporates new, touchless gesture control and automated driving technologies. It underlines our commitment to include a fuel cell car in our model range from around 2020.
During a roundtable with engineers and designers at the showcase event last week, the challenges of packaging the fuel cell system were discussed. The system includes power control at the front of the car, with the fuel cell stack housed in the rear.
Lexus believes the solutions to energy and emissions issues offered by the fuel cell vehicle make it the closest technology yet to the ultimate eco-car, with hydrogen providing an ideal, ultra-clean source of energy.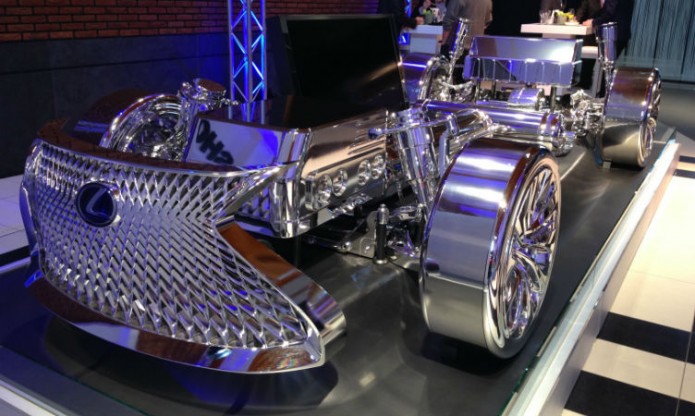 Lexus intends to build on this existing fuel cell technology, further adapting it to ensure it delivers the kind of performance envisioned for a luxury flagship saloon.
Read more: Lexus LF-FC flagship concept revealed at the Tokyo Motor Show
Read more: Lexus at the Geneva Motor Show 2016
Read more: New Lexus LF-FC pictures revealed