The eye-catching Lexus RC F GT3 run by the Aim Vasser Sullivan race team thundered to its second consecutive victory in the GTD class of IMSA's WeatherTech SportsCar Championship last weekend in Detroit, USA.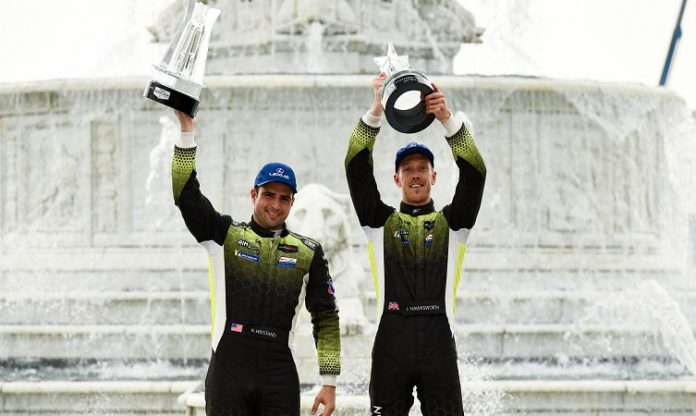 British driver Jack Hawksworth shared piloting duties with American driver Richard Heistand in the #14 car to deliver the fourth win for Lexus in this high-profile series. Meanwhile, team-mates Townsend Bell and Frankie Montecalvo added to the weekend's silverware by securing a third-place result in the identical #12 car.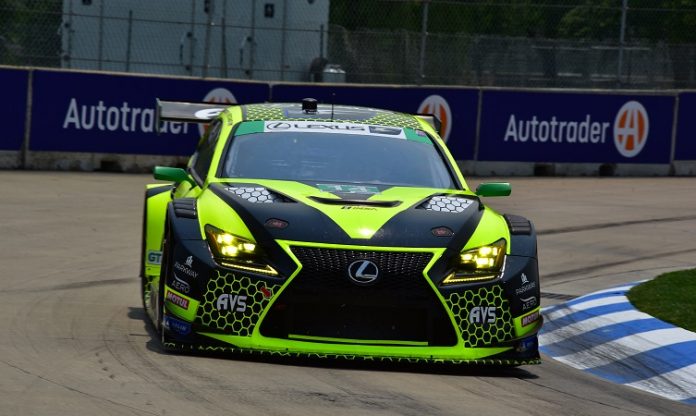 Heistand started the 100-minute sprint race in fourth and held his position for nearly 40 minutes before capitalising on a yellow flag situation to hand driving duties to Hawksworth. A speedy switchover meant the Briton exited the pit lane in third, while a clean pass on the restart gained him another place. Two laps later the race leader had been overtaken and Hawksworth maintained his position at the front of the pack for the next 30 circuits, recording the quickest lap time in the process.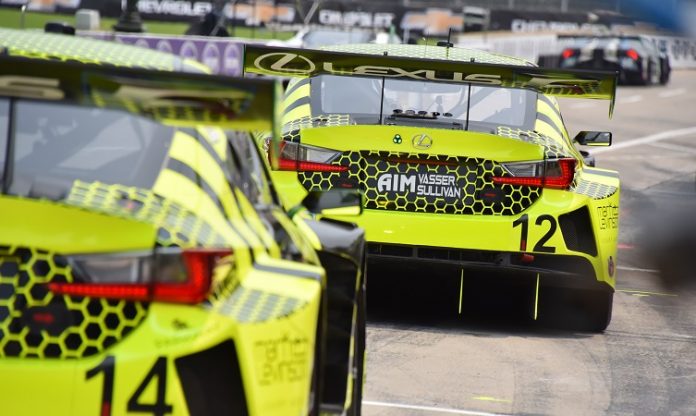 Since the start of the season, the two Aim Vasser Sullivan Lexus RC F GT3s have accumulated two wins, four podiums and six top-five results. Lexus now leads the GTD Sprint Cup manufacturer standings, while the #14 Lexus sits at the top of the championship leader board and the #12 sits in fourth position.
The Lexus RC F GT3 will return to IMSA racing action on Sunday 30 June in a six-hour endurance event in New York, USA.