In our quest to set a new benchmark for handling quality in the new UX, Lexus engineers focused on the development of aerodynamic innovations that lower wind resistance and improve the crossover's performance profile.
Chief engineer Chika Kako explained: "I wanted the UX to deliver the benefits of a conventional crossover – features such as a higher seating position and better visibility – yet with the dynamic performance and agility of a hatchback."
I wanted the UX to deliver the benefits of a crossover… yet with the dynamic performance and agility of a hatchback
To achieve these goals, Kako first tasked her team to engineer a highly rigid platform that set a foundation for the car's refinement and handling. Their strategic adoption of aluminium and composite body panels saved weight and lowered the UX's centre of gravity. But to further enhance the UX's athletic qualities, Kako called on the experience of the aerodynamic engineers responsible for our high-performance LFA and F-line models.
The UX was extensively tested in our 260-metre wind tunnel, one of the largest and most advanced aerodynamics facilities in the world. This led to the development of a flush under-body, a door mirror design inspired by those on the flagship LC coupe, and the following three innovations.
Lexus UX: aero-stabilising rear lights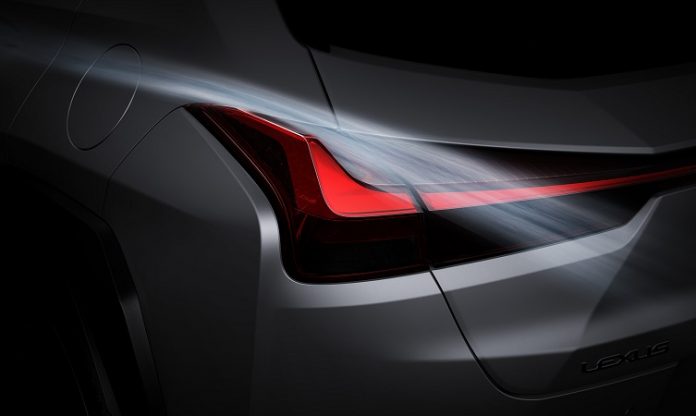 The UX's rear combination lights are designed with integrated fins that reduce the changes in air pressure by about 16%, contributing to the car's rear stability when cornering and driving in side winds. The eye-catching design also features a continuous line of light formed by 120 LEDs across the width of the vehicle, tapering gently towards the centre.
Lexus UX: aerodynamic wheel arch mouldings
The wheel arch mouldings of a crossover are typically designed to protect the bodywork from gravel thrown up by the tyres. But on the new UX we have given them an additional function. A step at the top of the moulding suppresses vertical body waves when cornering, increasing stability and steering firmness.
Lexus UX: aero-ventilating wheels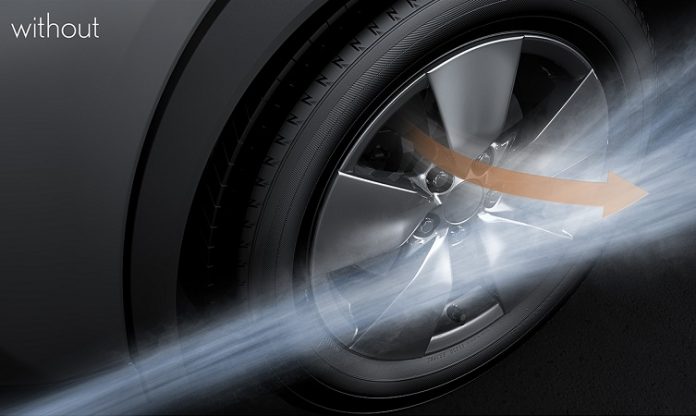 The UX is available with 17-inch aero-ventilating wheels which feature flaps on each side of the spokes. A world-first for Lexus, these are shaped like the Gurney Flap on the rear wing of a Formula 1 car to regulate airflow and increase down force. The wheel design supports stable braking, better brake cooling efficiency and reduced turbulence along the sides of the vehicle.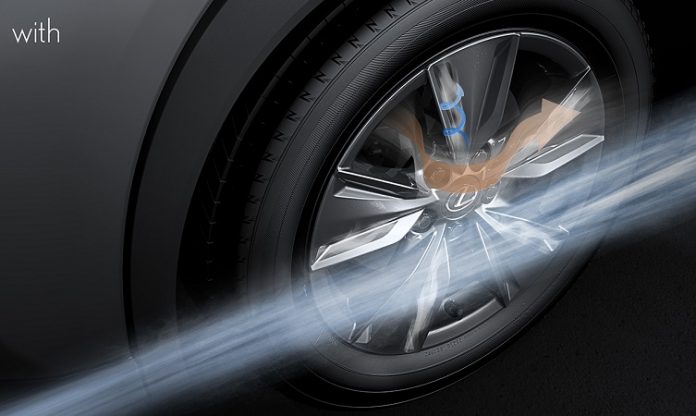 Click here to learn more about the Lexus UX and to receive regular updates ahead of its launch in March 2019.