"I hope that when you open the door, you have an immediate sense that you are looking at an interior that's unlike any luxury car you've seen before."
Koichi Sugo, Chief Designer
The interior of the new fifth-generation Lexus LS offers a remarkable environment for both driver and passengers, combining modern design with traditional Japanese aesthetics and advanced manufacturing techniques.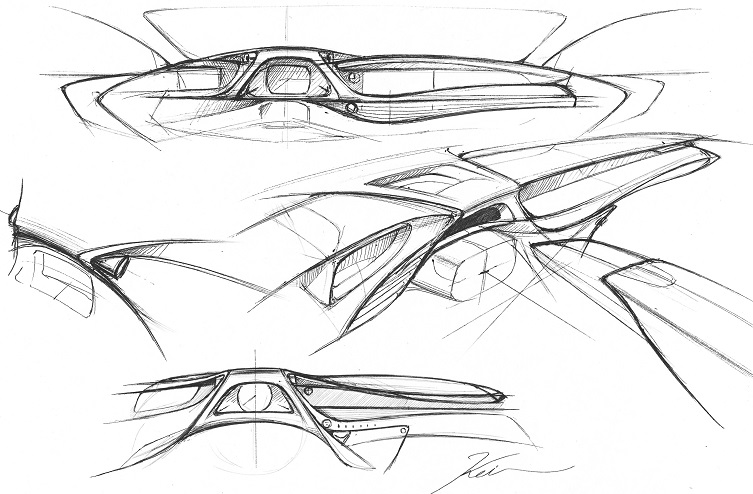 Delightful details abound, from ambient lighting that makes the armrests appear to float, to new woodworking methods that create more vibrantly detailed grain patterns. Meanwhile the range of textures and surfaces have been carefully chosen to be pleasing to the eye and touch.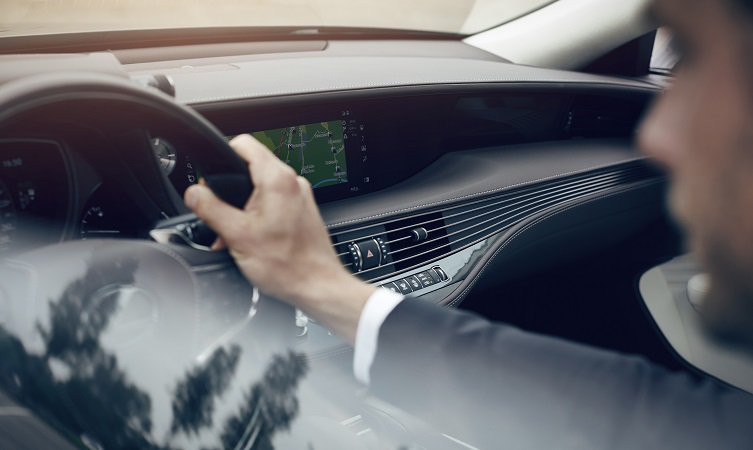 2018 Lexus LS: dashboard
The dashboard of our new flagship saloon presents a sweeping array of metal striations that span its full width and conceal the movable fins that direct airflow from the central air conditioning vents.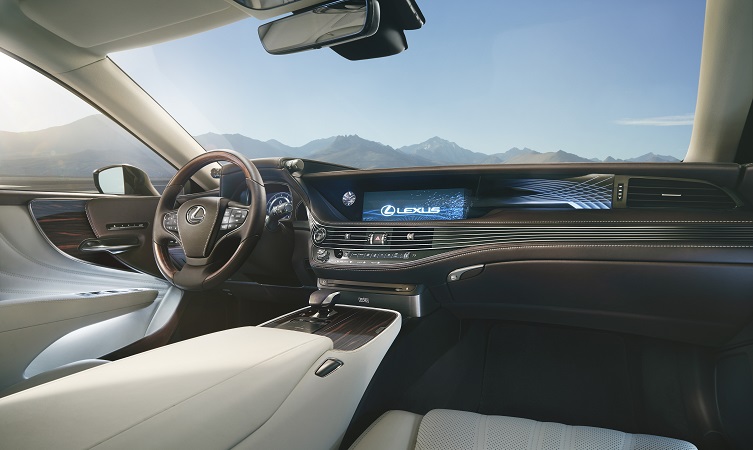 Above this horizontal divide is the information zone, where all major displays are positioned at a uniform height for ease of operation.
Directly in front of the driver and within the instrument binnacle is an eight-inch TFT screen, set in a stitched leather frame that forms the shape of a superellipse. An elegant, full-screen animation greets the driver when entering, before transforming into a combination meter surrounding what appears to be a physical metal bezel.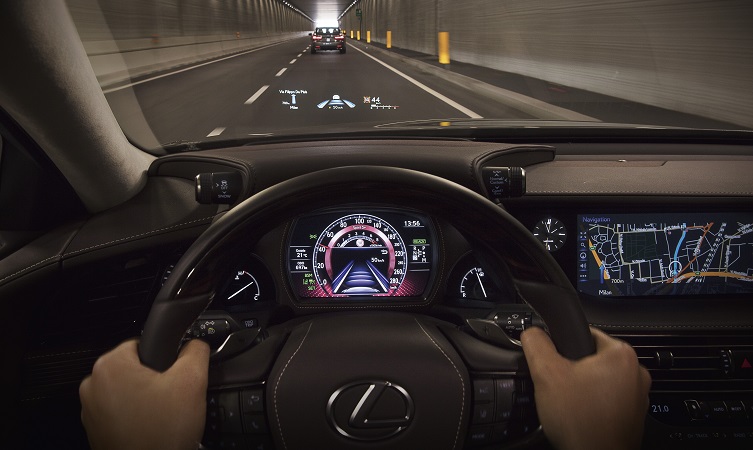 A high-definition colour head-up display – the largest in the class – is fitted as standard. The projected images appear to hover a few metres ahead of the vehicle, minimising the time it takes for the driver's eyes to adjust between looking at the display and the road ahead.
2018 Lexus LS: seats and steering
The seats of the new Lexus LS were designed to create a spacious yet comfortably secure environment. Key to this feeling is the way each seat envelops its occupant through a seamless visual and ergonomic connection with the identically upholstered armrests.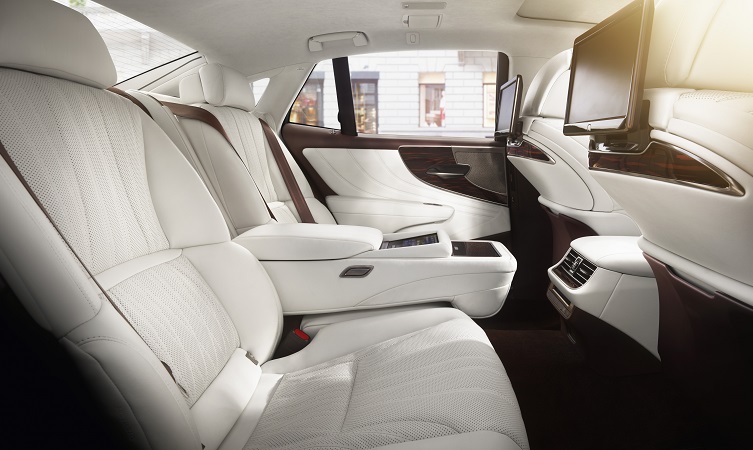 All models feature supple leather upholstery, although in Premier grade models it is possible to upgrade the standard semi-aniline leather for new L-aniline leather that is up to 30% softer. Only the finest one per cent of hides are selected for this premium tanning process.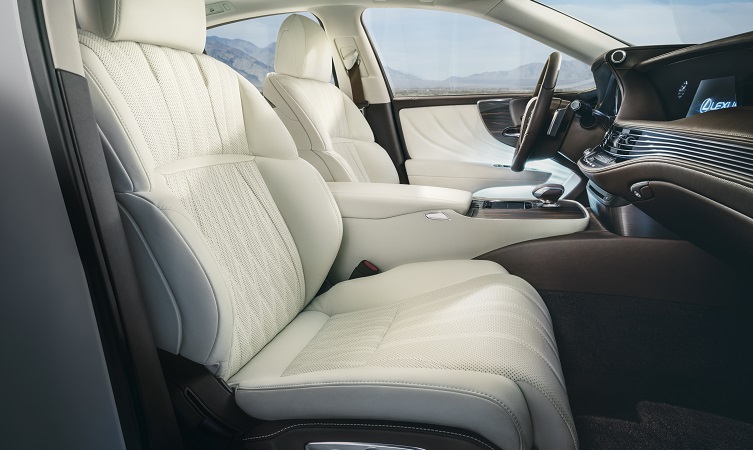 The new leather steering wheel has a three-spoke design and offers a 10mm smaller diameter than that used in the previous LS. Its profile varies around the circumference to provide ideal grip characteristics, while some models come with additional wood trim, rim heating and a perforated leather finish shared with the LC coupe.
2018 Lexus LS: colours and trims
The Lexus LS is offered with a wide range of interior colours and trims, enabling you to personalise the interior appearance through countless permutations. Four perforated leather finishes are available, with up to six different colour treatments per category, while the contrasting inlay trim is fabricated in either wood, metal or glass and can be specified in a total of nine different finishes.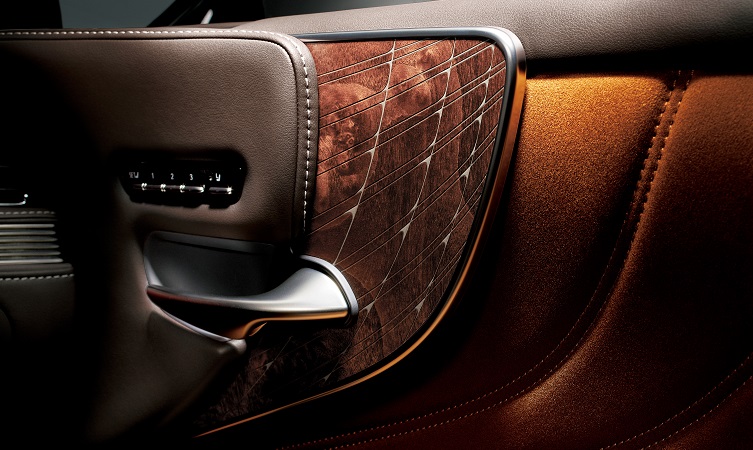 See also: Exterior design of the 2018 Lexus LS
See also: Takumi craftsmanship of the 2018 Lexus LS
See also: Evidence of omotenashi in the 2018 Lexus LS
See also: Imaginative technology in the 2018 Lexus LS