In their commitment to pursuing improvements in every aspect of car-making, Lexus engineers have become architects of innovation, constantly exploring new ideas, processes and technologies. Their efforts have led to numerous world-firsts.
Lexus engineers have become architects of innovation
As 2019 draws to a close and we welcome what promises to be a brave new decade for the global car industry, we felt this presented us with an unmissable opportunity to take a chronological tour of key technical achievements Lexus has introduced during the past ten years.
Have any of the following 14 world-first Lexus technologies improved your car-life? Please let us know by using the comment function at the bottom of the page.
Lexus innovation: hybrid battery recycling (2010)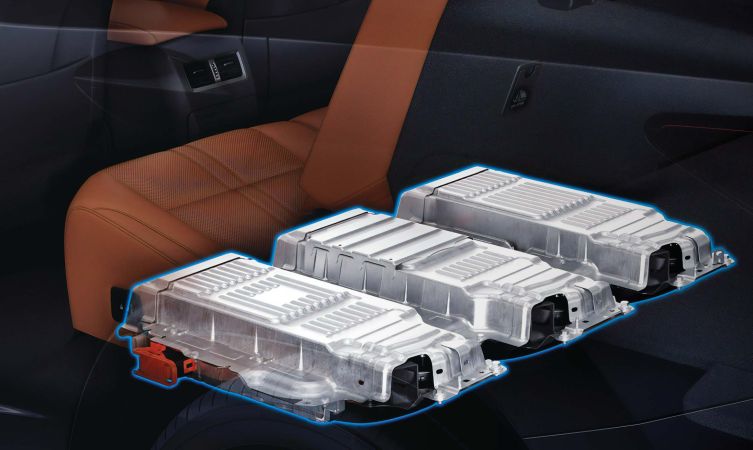 Lexus pioneered the recycling of nickel-metal hydride batteries from hybrid vehicles, and was the first manufacturer to adopt a system for recovering neodymium and dysprosium, rare earth metals used in the magnets in hybrid vehicle motors. Unique businesses have also been set up to recycle cemented carbide scraps into tungsten, which is then used to make highly resilient carbide tools.
Lexus innovation: bamboo steering wheel (2011)
The Lexus GS was the first car that could be specified with a steering wheel made from sustainable bamboo, a finish that was symbolic of the vehicle's innovative spirit and the environmental credentials of the GS 450h model's hybrid drive system.
Lexus innovation: Climate Concierge (2012)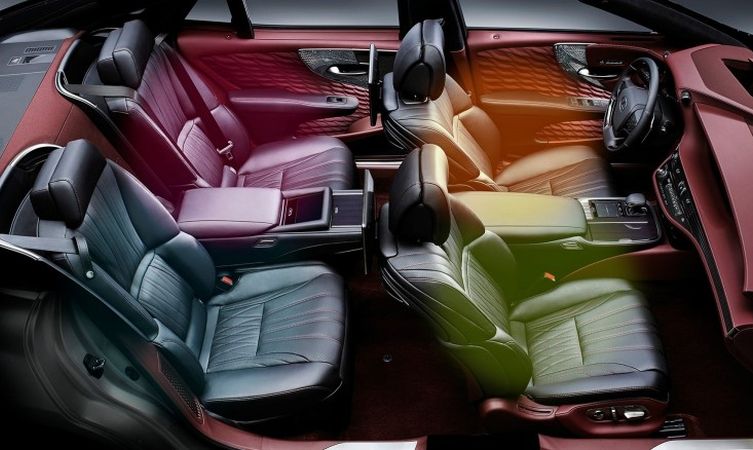 First seen in the Lexus LS, Climate Concierge is a multi-zone climate control system which uses infra-red sensors to monitor the facial temperature of each occupant in the car. This data is then used to individually adjust each of the four climate control zones, using a combination of air conditioning, seat heating and cooling, and the heated steering wheel to ensure optimal thermal comfort for all.
Lexus innovation: silencer plate (2014)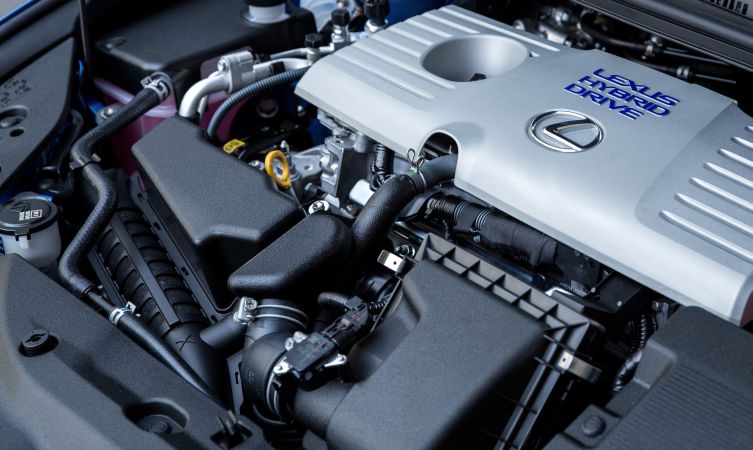 The intake tract of the revised Lexus CT for 2014 was designed with a new intake tract design that combined a special porous material with the world's first silencer plate. The result was quieter engine running but with a pleasingly sporty intake note. In a related first, the CT was also the first car to be awarded a prestigious Quiet Mark award by the Noise Abatement Society in recognition of its calming acoustics.
Lexus innovation: torque-vectoring differential (2014)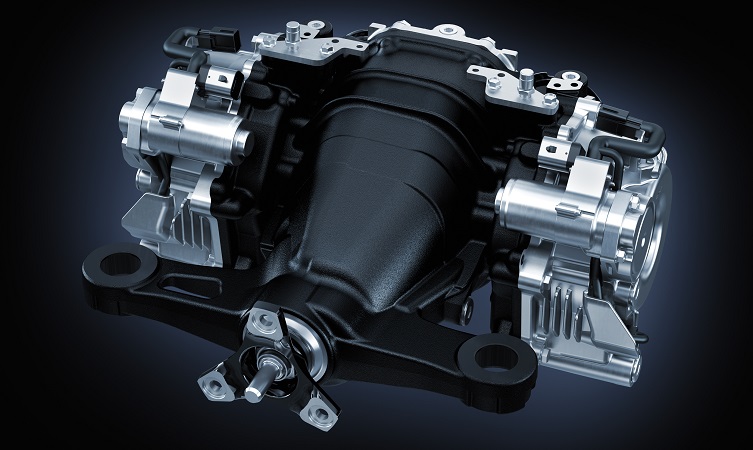 The Lexus RC F was the world's first front engine, rear-wheel drive sports car to feature a torque-vectoring differential. It was developed as a means to adjust the distribution of torque between the rear wheels according to prevailing conditions and driver preference. Three operating modes were programmed – Standard, Slalom and Track – using a series of multi-plate clutches.
Lexus innovation: Clari-Fi audio (2014)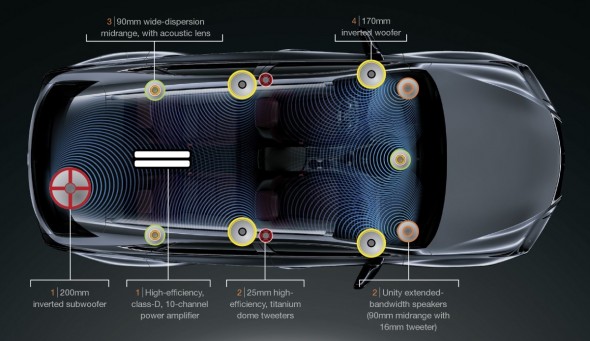 The Lexus NX was the first vehicle in the world to use Clari-Fi audio-enriching technology to restore lost depth to all types of compressed, digital music sources. Such compressed data can lose up to 90% of the original audio content. Yet the advanced algorithms of this technology analyse the files in real-time and restore sound quality by cleverly filling in the gaps – without resorting to inferior methods such as bass-boosting or the application of equalisation effects.
Lexus innovation: integrated components (2015)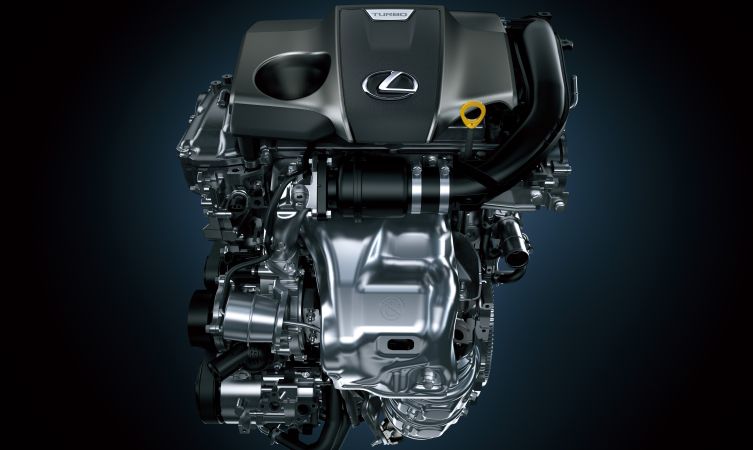 The 2.0-litre four-cylinder turbo engine that formed part of the early Lexus NX line-up was the first in the world to combine a water-cooled cylinder head with an integral, four-into-two exhaust manifold and a twin-scroll turbocharger. The innovative unit had been subjected to more than one million kilometres of rigorous testing during its development.
Lexus innovation: hoverboard (2015)
In 2015, Lexus created the world's first hoverboard to be powered by liquid nitrogen-cooled superconductors and permanent magnets. This remarkable feat of technical ingenuity was produced for our Amazing in Motion campaign and ridden around a specially designed track in Barcelona by champion skater Ross McGouran.
Lexus innovation: Active Steering Assist (2017)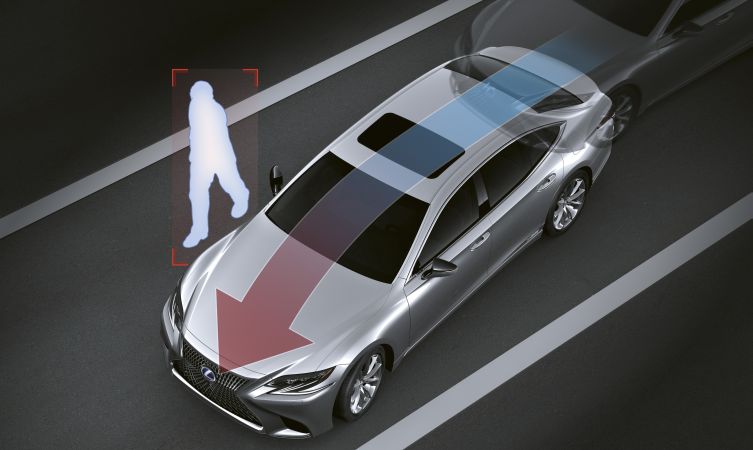 The current Lexus LS is equipped with the world's first Active Steering Assist system, which can detect if an imminent collision can be avoided with automatic steering control. Besides alerting the driver and applying the brakes, the system is also able to steer around a car or pedestrian to avoid an accident.
Lexus innovation: digital door mirrors (2018)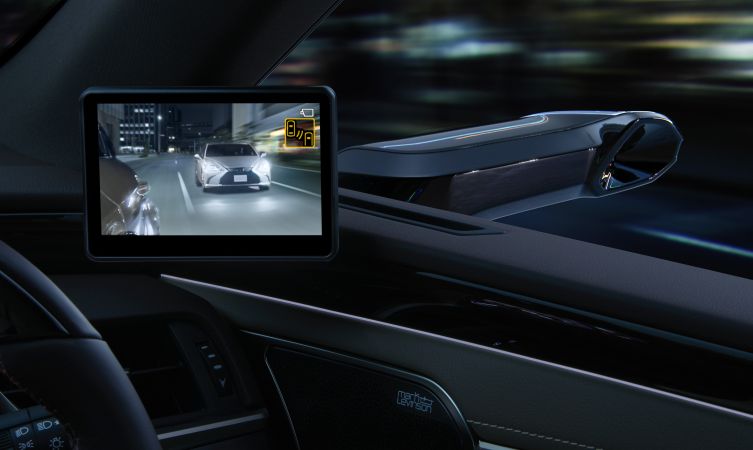 The Lexus ES was the first production vehicle to be equipped with digital door mirrors. Japanese market models are available with small cameras on the front doors, which feed real-time images to five-inch monitors located inside the cabin, at the base of the A-pillars. The cameras are designed to operate consistently in all weather conditions, and will automatically enhance the images shown when the indicators are activated.
Lexus innovation: advertising by AI (2018)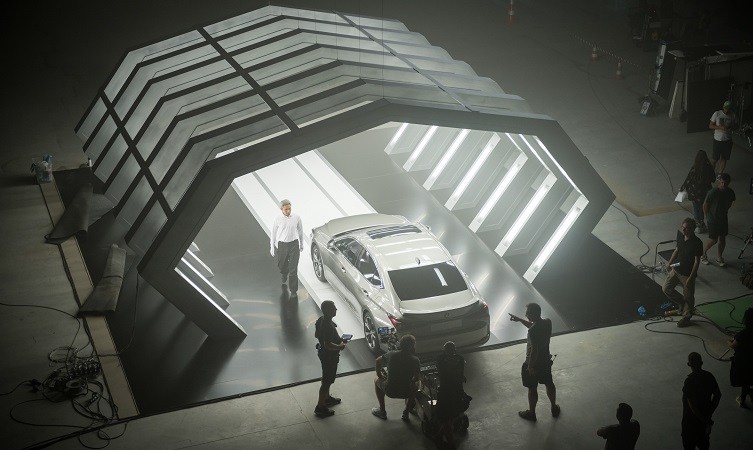 In 2018, Lexus commissioned the world's first advertising film to be scripted using artificial intelligence. Driven by Intuition was directed by Oscar-winner Kevin MacDonald and created for the European launch of the new Lexus ES.
Lexus innovation: ultra-low velocity valve (2018)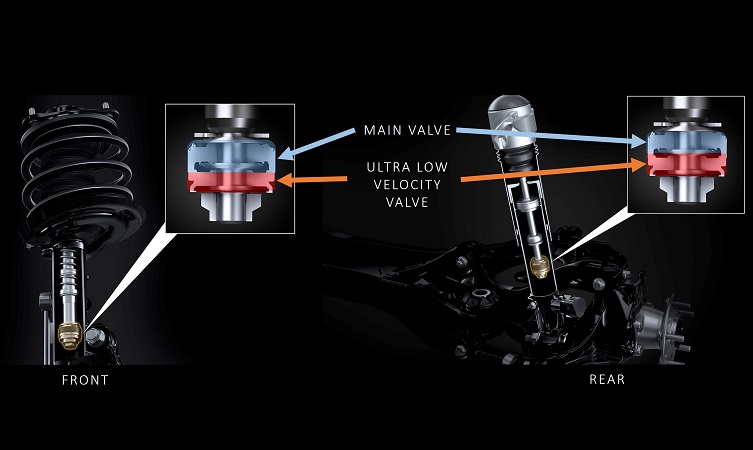 The Lexus ES introduced the motoring public to new suspension technology in the form of a new swing valve shock absorber that featured a world-first ultra-low velocity valve. This innovation ensured that appropriate damping force was provided when even the slightest movement is experienced through the car's wheels and suspension.
Lexus innovation: aero-ventilating wheels (2019)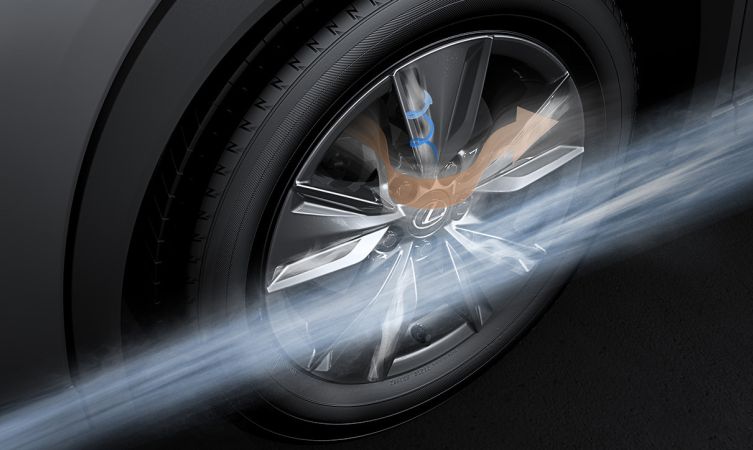 The advanced aerodynamic package designed for the new Lexus UX includes the world's first aero-ventilating wheels. These feature flaps on the spokes to regulate airflow and increase downforce, which in turn contributes to stable braking, improved brake cooling and less turbulence along the sides of the vehicle.
Lexus innovation: adaptive high-beams (2019)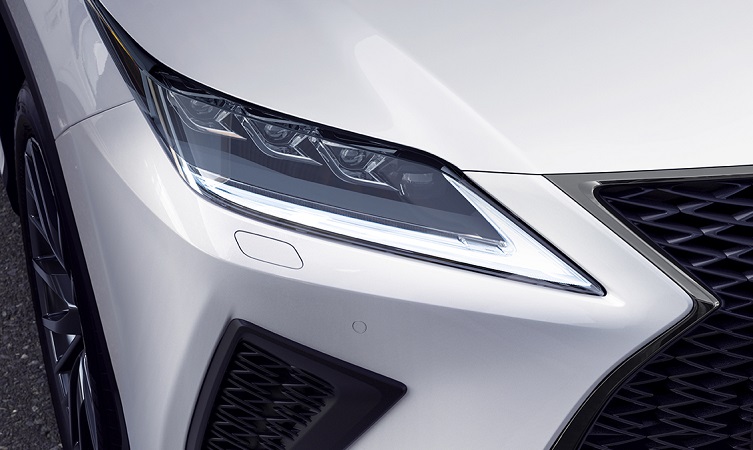 The revised Lexus RX features the world's first BladeScan adaptive high-beam illumination system, a technology that uses a rotating blade-shaped mirror to achieve a finer and wider beam pattern from its LED headlights.
Before you go…
Did you know? Lexus was the first car-maker to sell one million hybrid luxury vehicles, reaching this milestone in April 2016. Today, the global total has risen to 1.6 million vehicles. What will this figure rise to by the end of the 2020s, and which future innovations will we be reviewing then? Only time will tell.
Read more: How Lexus uses innovation with imagination
Read more: How Lexus is pioneering future technologies