Lexus has received 10,000 orders for the all-new Lexus NX compact SUV in Europe. Demand for NX 300h has been driven by its winning combination of razor sharp styling, an involving driving experience, efficient hybrid powertrain and a more comprehensive list of standard equipment than key European rivals.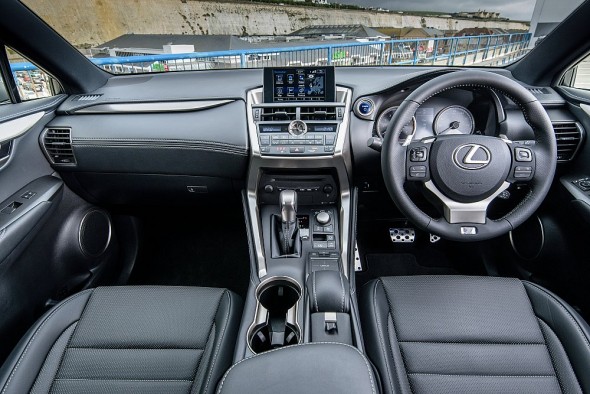 In the UK, NX 300h starts at £29,495 for the 2WD S grade model, rising to £42,995 for the range-topping AWD Premier. All models feature alloy wheels, LED low-beam headlights, LED daytime running lights, Pre-Crash Safety system and Adaptive Cruise Control, Dual zone climate control, electric, folding door mirrors and Drive Mode Select.
The NX 300h has a 2.5-litre petrol/electric hybrid powertrain. The unit uses regenerative braking to charge the electric motor, and returns up to 54.3mpg on the combined cycle. It boasts CO2 emissions ranging between 116g/km and 121g/km, which means that a year's Vehicle Excise Duty (road tax) costs as little as £30.
In March 2015, the NX line-up will be extended with the introduction of the NX 200t. It will feature a powerful 2.0-litre turbo petrol engine that produces 238bhp and will be available exclusively in F Sport grade.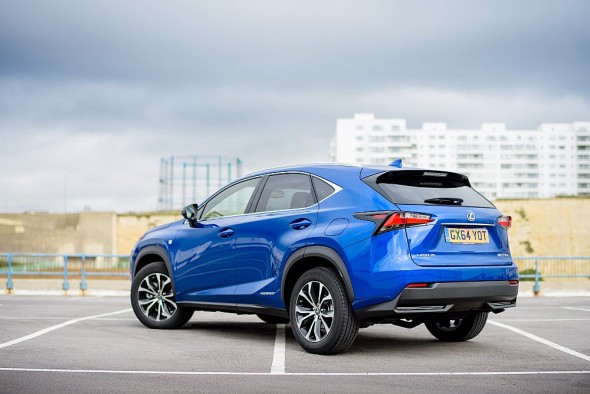 The motoring press has praised NX' styling, value-for-money and supreme quality. Auto Express wrote: "If there's a more striking SUV on the market, we've yet to see it." Parkers commented: "At the top of the range you're well over £40k and nudging Porsche Macan territory, but we don't see the high-performance German as true competition for the NX. It's telling we've mentioned it though: perhaps that's a measure of just how good this car actually is."
We asked members of the British public what they thought of NX at shopping centre Westfield London too, when the car was on display there, and comments were universally positive. Customer services specialist, Jadwiga Paszkowska, called the car "amazing", while graduate Tom Waller said: "When you think of Lexus, you think of a more traditional saloon, whereas the NX is a bit more out there – I really like it." You can read all of the shoppers' comments here.
See also:
Lexus NX advocates speak up
15 innovations of the Lexus NX
First details of the NX 200t engine
Where next?
Build your Lexus NX 300h at the designated section of the Lexus UK website. If you would like to test drive an NX 300h, leave a comment below and we'll be in touch shortly.